Family members beat the odds in winning prized firefighting jobs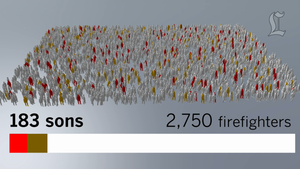 The Los Angeles Times uncovered a pattern of nepotism within the L.A. County Fire Department. The newspaper found that nearly 7 percent of the 2,750 firefighters are the sons of department veterans. Taking into account others such as brothers and nephews, relatives account for 13 percent of the staff, the investigation found.
The report also uncovers how interview questions – which should be locked away – have been passed around the department, landing in the hands of firefighters' family members as material to aid their preparations.