Minneapolis, St. Paul school districts are among least integrated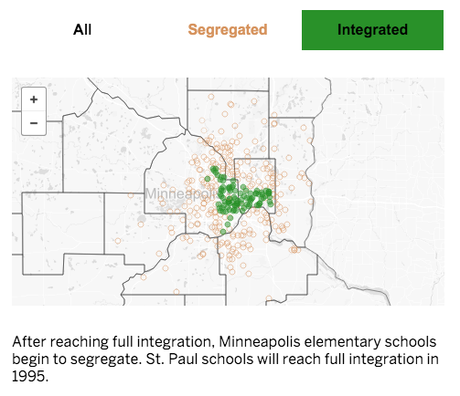 A Star Tribune analysis of enrollment data found that elementary students in Minneapolis and St. Paul are attending increasingly segregated schools. At the same time, many suburban districts – once overwhelmingly white – are become more diverse.
Nineteen elementary schools in Minneapolis have student populations that are more than 80 percent minority. Two are almost entirely white.
Meanwhile, in suburban Shakopee, officials drew boundaries to make sure the district's growing number of minority students are distributed across its six elementary schools.
Explore the interactive (pictured right).