Keynote Speaker
JILL ABRAMSON – Executive Editor, The New York Times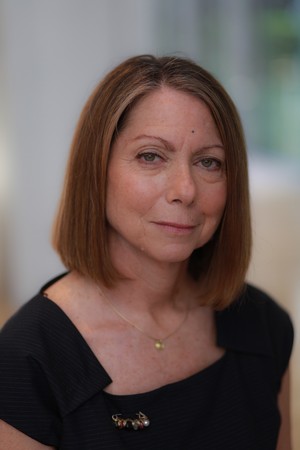 Jill Abramson is executive editor of The New York Times since September 2011. Previously she was managing editor of the paper from August 2003 until August 2011. As managing editor, Abramson has helped supervise coverage of two wars, four national elections, hurricanes and oil spills. She also writes about politics, in the Week in Review and Book Review sections. She served as Washington bureau chief from December 2000 until July 2003. She joined the newspaper in September 1997 and became Washington editor in 1999.
Previously, Abramson worked at The Wall Street Journal from 1988 to 1997. While there, she served as deputy bureau chief in its Washington, D.C., bureau and investigative reporter, covering money and politics.
From 1986 to 1988 she was editor in chief of Legal Times, a weekly newspaper in Washington, D.C.; Before joining Legal Times, Abramson was a senior staff reporter for The American Lawyer for nearly a decade. While an undergraduate at Harvard, she worked at Time magazine from 1973 to 1976.
Abramson is co-author of "Strange Justice: The Selling of Clarence Thomas," published in 1994, and "Where They Are Now: The Story of the Women of Harvard Law 1974," published in 1986. "Strange Justice," a non-fiction finalist for the National Book Award and National Book Critics Circle Award in 1994, details the circumstances surrounding the confirmation hearings of Justice Clarence Thomas. "Where They Are Now" is a study of the 71 women in the Harvard Law School class of 1974.
Abramson won the National Press Club award for national correspondence in 1992 for political coverage of money and politics.
She teaches an undergraduate journalism seminar in the English Department of Yale University during the spring term and is embarking on her fifth year there. During the 2000-2001 fall term, she was a Ferris Professor at Princeton University teaching an undergraduate seminar on politics and journalism.
Abramson is a member of the American Academy of Arts & Sciences. She serves on the Journalism Advisory Board of ProPublica, an independent, non-profit newsroom that produces investigative journalism in the public interest. She also serves on the board of visitors of Columbia University's School of Journalism.
— From The New York Times Company