Broadcast Signups
Jump to a section:
BROADCAST SHOW & TELL
Sponsored by Napoli Management Group
Show & Tell sessions allow you to share your investigations with colleagues from around the country. Veteran broadcasters will moderate each session. Each slot runs for 15 minutes.
When to sign up:
60% of the available slots will open for sign-ups on Monday, June 4
The remaining 40% will open for sign-ups the afternoon of Wednesday, June 13
How to sign up:
Starting June 4, click the buttons below to access the schedules. Select an available slot, then enter your name and email address to confirm. Please only sign up for one slot. You don't need a SignUpGenius account to use the system, but we recommend you get one if you think you might want to change your slot. If you opt not to sign up for an account, please be sure to check the box to receive a confirmation email. If you have trouble accessing the schedule, email Sarah Hutchins at sarah@ire.org.
Show & Tell Rules
This is a laboratory – in research, writing, editing, production, on-air presence, and all things broadcast.
Please don't go over your total time allotted: 15 minutes.
Please do not show any tape longer than 8 minutes. The idea is for others to learn from your experience and for you to learn from them.
Only one story/piece per person at the conference.
This is a place to grow. People want a fair, honest and civil critique.
If you have any concerns about these rules, feel free to contact IRE Board members Matt Goldberg (408-234-0801), Nicole Vap (303-903-1262) or Lee Zurik (504) 723-0057).
---
Al Tompkins
Sign up for one-on-one broadcast mentoring with Poynter's Al Tompkins. Please provide a cell phone number where we can reach you, and bring any materials you'd like to review.
HOW TO SIGN UP: Please only sign up for one slot. If your preferred time slot is taken, you can sign up for a waiting list position. Attendees who sign up for waiting list spots will receive a phone call if the slot becomes available. Anyone who signs up for a "Reserve" slot will not receive a phone call and should show up at the designated time. A few slots have been designated as drop-ins and will become available for sign-up on Wednesday, June 13.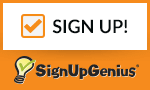 ---
Barry Nash and Company
Barry Nash and his team return this year to provide personalized coaching sessions. If you have questions about any aspect of your delivery — your appearance, how you use your voice, how you can perform most effectively in the field or in the studio — this is an opportunity you won't want to miss. Barry has been working with talent at all levels of experience and ability for over 30 years. Jenni Steck works with network and local talent, and specializes in using the body, voice, and breath to project confidence, maturity, and urgency. Barrett Nash works with network and local talent, and specializes in both performance and development of a powerful and credible visual image.
Several of these time slots have been designated as drop-in slots. These sessions will not be available for reservation in advance, but will open up for sign-up on Wednesday, June 13. Please only sign up for one slot.