Journalist of Color Fellowship
Journalist of Color Investigative Reporting Fellowship
Provides assistance to attend a CAR Boot Camp, the NICAR Conference and the IRE Conference as well as IRE data services and a mentor network. 
Jump to a section
About the fellowship | 2019 Fellow: Bracey Harris | 2020 fellowship information | Support the program
---
Meet our 2019 fellow: Bracey Harris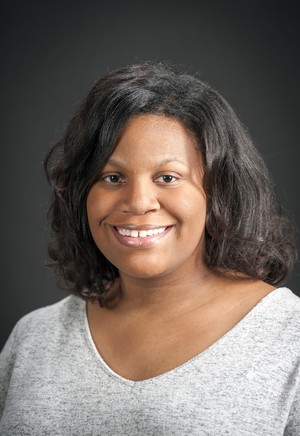 Bracey Harris of The Clarion-Ledger in Jackson, Mississippi, is IRE's first Journalist of Color Investigative Reporting Fellow. Harris, an education reporter, has been at the paper since September 2015. She previously worked at WLBT News in Jackson as an associate morning producer. She is a graduate of the University of Mississippi. As part of her fellowship, Harris explored the effects of school integration on black families in Mississippi.
Read what Harris had to say about her fellowship:
Last year, I performed an audit of my work and identified missed opportunities where further digging could have created a greater impact. Going forward, I knew I wanted to approach my watchdog reporting with a hard focus on producing results rather than my previous "one-and-dones" that might have only caused a day of two or discomfort for their subjects, at best.

By providing me with a mentor network and training opportunities, the Journalist of Color Investigative Reporting Fellowship has helped me make that goal a reality.

From walking me through how to map out a long-term investigation and balance my education beat duties to recommending hands-on training to take advantage of during IRE events, my mentors have been a lifeline as I report on the most challenging project in my journalism career to date.

This support, coupled with the training opportunities I received through attending IRE's boot camp and NICAR, has made what was once an elusive dream project attainable.
2020 Fellowship Information
Application due date: October 21, 2019
What materials are needed for the application?
Links to three work samples

Link to LinkedIn page or resume

Link to letter of support from supervisor and/or management stating that the newsroom/management will allow time to work on the project and time to attend all IRE trainings included in the fellowship. For independent journalist, letter should serve as a recommendation letter.
About the fellowship
The fellowship began with generous donations from IRE members Mike Gruss, Meghan Hoyer, Megan Luther and Mike Tahani. The funding for the program has grown through continued funding from Gruss, Hoyer, Luther and Tahani as well as from many other individual donors. At the IRE 2019 conference, the conference fundraiser was dedicated to the IRE JOC Fellowship. In addition, news organizations have also chosen to support the fellowship with generous contributions (see the names of the supporting news organizations below). 
Overview: The program is intended to prepare and support a journalist of color for a solid career in investigative reporting. The program also provides an opportunity for the fellow's news outlets to benefit from the fellow's investigative skill-building. An underlying goal of the program is to increase the range of backgrounds, experiences and interests within the field of investigative journalism, where diverse perspectives are critically important. The fellow continues to work in the newsroom and carry the regular workload while also working on this investigative reporting project. 
Who is eligible?
U.S. journalists of color who want to improve their investigative skills 

Applicants should have at least three years of post-college work experience

Applicants should be currently working with a supportive news organization or working as an independent journalist

Applicants who can propose a well-developed project which would benefit from the training and mentoring the fellow would receive from IRE.

Students are not eligible
What would the fellow do?
The fellow would:
Obtain employer support

Create an investigative reporting project that benefits his/her community

Attend an IRE boot camp

Attend the NICAR conference

Attend the IRE conference

Utilize IRE data services 

Receive a one-year IRE membership

Initiate contact and work with a mentor network made up of IRE members

Set up monthly video calls with his/her mentor network for one year, or until the project is complete, whichever comes first, to discuss the project's progress
The fellow would be encouraged to do the following after the fellowship concludes:
Serve as part of the mentor network

Serve on fellowship selection committee 

Renew IRE membership
What does the fellowship provide?
Mentor network of IRE members who will guide the fellow through the proposed investigative project

One-year IRE membership/renewal

($70 value)

Complimentary Boot Camp registration

(up to $1,100 value)

Travel stipend for Boot Camp ($1,000 value)

Complimentary NI

CAR 2020 conference registration ($305 value)

Complimentary NICAR 2020 hotel nights

($750 value)

Travel stipend for NICAR 2020 ($500 value)

Complimentary IRE 2020 conference registration

($315 value)

Complimentary IRE 2020 hotel nights ($900 value)
Travel stipend for IRE 2020 ($500 value)

Complimentary IRE Data Services

($1,200 value)
Support the program
Individuals can make a secure donation online. Please put "JOC" in the text box.
The 2020 fellowship will be supported by CNN, Gray Television and ABC News.
To become a corporate sponsor, contact IRE's Director of Partnerships, Chris Vachon.