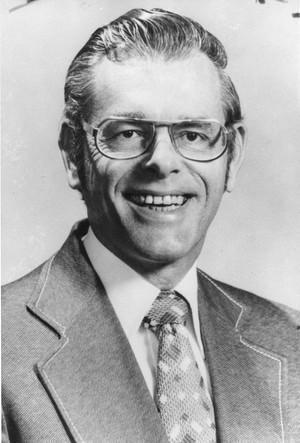 Don Bolles
By Phil Williams, WTVF-TV
From the earliest days of my journalism career, I found inspiration in the nobility of IRE's mission and its history – and, in some of the darkest days of my career, I found strength in that legacy.
My first IRE Conference, in June 1987, was the 10-year anniversary of the Arizona Project. One of IRE's earliest members, Don Bolles, had been assassinated while running down a potential lead about Mafia involvement in land fraud in Arizona. Determined that no one should ever be able to kill a story by killing a reporter, IRE assembled a team to finish Don Bolles' work.
More than a decade after my first conference, I faced the most agonizing period of my career as a result of a police corruption investigation. One of the subjects of that investigation threatened to kill me. Another wealthy subject hired private investigators to dig into my background, ultimately launching a smear campaign based on one family member's struggle with alcoholism. He also financed two unsuccessful lawsuits that dragged on for seven years, designed to inflict an economic cost on my news organization and to try to discover my confidential sources.
That work was recognized with an IRE Medal that, because of the personal pain involved, stands out as the most cherished honor of my career.
With those lonely days in mind, I came to the IRE Board with the idea to create the Don Bolles Medal for the 40th anniversary of the Arizona Project.
According to the language approved by the Board, the Don Bolles Medal "recognizes investigative journalists who have exhibited extraordinary courage in standing up against intimidation or efforts to suppress the truth about matters of public importance."
Last year, at the IRE Conference in Phoenix, IRE awarded the first Don Bolles Medal to Miroslava Breach Velducea. The Mexican journalist was shot and killed in 2017 in retaliation for her efforts to expose organized crime and corruption in her country. According to news reports, the gunman left a note saying the assassination was "for being a snitch."
Now, the IRE Board is seeking your suggestions for the next recipient of the Don Bolles Medal.
Do you know of an investigative journalist who continues to persevere in the face of death threats or some other form of intimidation? Perhaps you know of someone who has been targeted with harassment lawsuits. Maybe there is a news organization that faces other forms of economic intimidation designed to chill its commitment to real investigative reporting.
We are now in the final days of soliciting nominations for someone who continues to fight the good fight – in the spirit of Don Bolles.
If you know someone who deserves consideration, please take a few minutes right now to fill out this nomination form.
You will be asked to provide your name, affiliation and contact information, as well as details about the nominee: A link(s) to their work and brief description of why this person merits the medal.
Phil Williams is chief investigative reporter for WTVF-TV, the CBS affiliate in Nashville. He is a longtime member of the IRE Board and chair of the Public Engagement Committee.