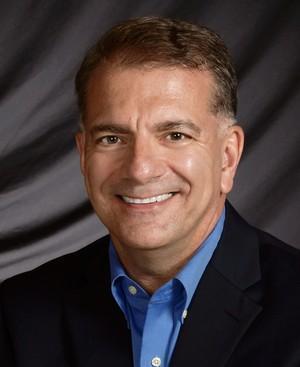 Doug Haddix
Now that IRE's new executive director Doug Haddix has been on the job for two weeks, we thought it was time to see what he has in store for the organization. Riley Beggin, a graduate student at the University of Missouri and IRE web contributor, sat down with Haddix to learn more about his background, his vision for IRE, and his thoughts on the future of investigative and data journalism.
Riley Beggin: What brings you to IRE, and what have you done up until this point?
Doug Haddix: My background has primarily been in newspaper journalism. I started out as a newspaper reporter in Ohio covering city government. From there I went to United Press International where I worked in Indianapolis covering state government and politics. That was before the internet, and working for the wire service turned out to be terrific training for the age of the internet because we had regular broadcast deadlines every 30 minutes or every hour. So we were constantly producing content, repurposing content for newspaper clients, radio clients and TV clients.
After that I went to graduate school at Indiana University and got my master's in journalism. Then, at a young age, I became a city editor at a small newspaper in Illinois, the Danville Commercial News.
From there I went to Scranton, Pennsylvania as the city editor of the Scranton Times. That was before Scranton was cool with "The Office" and things like that. I was actually in Scranton when I went to my first IRE Conference in Providence, Rhode Island in 1996. So I've been an IRE member for 20 years now. And going to that conference really changed my life in that it opened up lots of possibilities in terms of tools, computer-assisted reporting, public records, documents and things that I did not know as much about that helped me do a better job with my team at the newspaper in Scranton.
I was then able to move to the Columbus Dispatch where I worked for 10 years as the projects editor, leading computer-assisted reporting and investigative projects on a wide variety of topics.
After that, I came to IRE and worked for three years as IRE's national training director. So this is a return engagement. That was a terrific experience. I traveled the country, put together and led workshops all around the country. And the past five years I've led the Kiplinger program in public affairs journalism at Ohio State University.
How do you think your past experiences are going to contribute directly to your work as director?
IRE has about 15 full-time employees and 10 or 12 student workers. I think my experience as a manager and as a leader will be the most helpful part starting out. With IRE, about half of the staff is here at the University of Missouri, and we have quite a few folks who live from California to South Dakota, Texas, Florida, and other spots. So being able to manage people I think is going to be a key component of the job.
I feel like my background in print journalism, working with the magazine, doing trainings, understanding a lot of the computer-assisted tools — I've done training on all of those things, I've used those tools in my job as a journalist, and I know how reporters and editors and producers can benefit from digging with those tools and uncovering trends and patterns that you can't find otherwise. So I think that combination of management, hands-on data work, reporting skills on different platforms — I think that's going to be really helpful in this new role.
Listen to the full-length interview
How would you like to see IRE develop in the coming years as you are director?
IRE has an incredibly strong foundation right now. The former director, Mark Horvit, the staff and the board of directors have worked really hard over the past 10 years to position IRE for this new media economy. So IRE is on a very solid foundation thanks to that legacy of hard work.
I would like to see IRE be a player in helping to figure out how we fill the vacuum in medium-sized markets and smaller-sized markets where layoffs and cutbacks have just been decimating in terms of watchdog reporting. IRE can play a role in helping train people to do a better job with watchdog reporting, but I think we really need to focus more now on the managers, the editors and the producers to help them understand what they need to do in terms of their staff, because most of them have far fewer people reporting to them than they did 10 years ago, and certainly 20 years ago.
I've seen so many places that still try to be all things to all people. And that's a tough thing to sustain long term when you have half the number of reporters that you had 15 years ago. So I think that helping to be part of those conversations, helping pilot programs, helping support journalists in what they're doing, and maybe paying a little more attention to the supervisors might help us fill some of the vacuum that we're seeing around the country in terms of coverage.
What do you think are the most pressing challenges for investigative journalists right now? And what do you think that we can do to address those challenges?
The 800-pound gorilla in every newsroom is staffing. That is a really tough problem to solve. But as newsrooms have cut back, I think more and more of them have discovered that what separates them from the competition and what distinguishes them in their own communities is the content: Figuring out how to provide content that's meaningful, that's sometimes surprising, that's relevant, that makes a difference in people's lives and in the lives of the entire community as a whole. Do we fulfill the daily demands of our newspaper or TV station or radio station or website while still doing those enterprise stories that really make a difference? Figuring out how you can trade off some of what I call the "forgettable 15-inch stories" that most print people are familiar with. Those stories that a lot of times, in the past, we did because we had a large news hole to fill in the newspaper. I think if we can play a role in helping people break free from those old patterns and practices and focus, not on covering everything on the police scanner or every case in court, but to step back and say, what are the big issues in criminal justice, what are the issues in our community involving police in different communities inside our city?
Where IRE can make a difference, I believe, is helping journalists and also helping the public understand how to assess information. Is this credible? Who are the sources? People sources, document sources, data sources, that can be pulled together in a way that's meaningful. And in terms of context, that helps you understand the big picture of what's happening.
What is an investigation that you read recently that you thought was really well done, and what did you love about it?
There have been a lot of good stories done recently despite the cutbacks. I really like what David Fahrenthold has been doing at the Washington Post in covering the Trump Foundation. He's using good shoe-leather reporting. He's talked with hundreds of charities about whether they actually received money from the Trump Foundation. He's tracking that very clearly. He's persistent, he doesn't give up, he doesn't take no for an answer. He's also using IRS 990 documents to look at what is available in terms of Trump Foundation records. In terms of being a watchdog and tapping into something really critical, David has done a tremendous job.
I like that example because it's covering a beat and chipping away at it over time. He's not squirreled himself away for two years working on something and then releasing his big investigation. And there's a time and a place for those. I did a lot of those in my previous jobs. But there's also a place where most journalists are where you don't have six months or a year that you can work on one story. So he's being a good role model in showing how you can chip away at things, you can keep reporting, you can use public records. You can use that shoe-leather reporting, you can analyze the data when there is data. And keep on it. A good watchdog doesn't let go of the story, and doesn't take no for an answer.
What experience do you have with computer assisted reporting, and how do you think data journalism fits into the modern investigative reporting world?
Most people who get into journalism don't like math in particular and don't like numbers. I was always pretty good at math, but I really liked writing and current events and political science and government a lot better. It was that first IRE Conference in Providence that I became more exposed to the whole idea of using spreadsheets and databases. At that time, 20 years ago, that was still a fairly new kind of tool that journalists were starting to use. After the IRE Conference I went to a weekend hands-on training session down at Penn State. That combination of the IRE national conference followed by that weekend bootcamp on using spreadsheet and datasheet software, that changed my journalism life.
It changed my perspective. I saw that there were stories that you could never do otherwise. Most of our sources have been using these tools for years. As journalists, we need to be as smart and as savvy, preferably smarter and savvier, than the people that we cover.
You've been on the job here in Columbia for one week. What was the first week like?
A whirlwind, in a good way. The first week you're also doing all the new job stuff, like signing up for health insurance and getting your office set up and bringing a new desk in and cleaning things out and figuring out how to get from one place to another on campus. But the staff here is tremendous and I worked with several of them during my last tour of duty with IRE, so for me it feels like a homecoming. Mark Horvit, the previous director, and I have been spending a lot of time together. I joked with him that because it's around Halloween, I feel like I'm a zombie trying to eat his brain to digest all that he knows about IRE that he's learned over the past nine years as executive director. So he has been extremely gracious and generous with his time in helping me get established here.
This interview has been edited for length and clarity. Listen to the full-length version here.