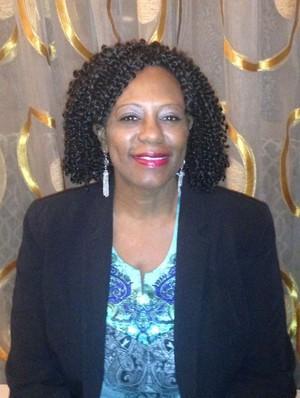 Jenise Morgan of the Florida Courier
Photo by Akira Kyles
At the IRE Conference in New Orleans, 2016 Knight Scholar Akira Kyles spoke with attendee Jenise Morgan, senior editor at the Florida Courier.
Kyles: How did you fall in love with journalism?
Morgan: I fell in love with journalism when I was in the 11th grade and I was doing a lot of poetry and I just wanted to do more. I was always great at English and my dad always wanted me to be an English teacher and I didn't really want to do that.
Once I was participating on the yearbook staff at Naples High School and I decided I wanted to try to do something with this. So I told my English teacher that I wanted to major in journalism and that I wanted to go to Florida A&M and she discouraged me. I told my neighbor, who was a teacher, and she went ballistic. She said, "How dare she tell you what you cannot do?" The next day she had changed her mind, so I guess she had talked to her.
Kyles: Where did you go to college? What was your first journalism job?
Morgan: I went to FAMU. Actually, when I graduated FAMU, I was supposed to go to the Pensacola News Journal and I had been hired as a GA, general assignment reporter, but I got a call from Charles Cherry, who was the NAACP's state president and he had a small newspaper called the Daytona Times. So I ended up packing all my clothes and putting all my clothes in my little Toyota and went up there, took a job, no interview. I went up there and learned so much about civil rights, learned so much about the black community, which is kind of odd for me because I had been raised in Naples and there's not that many of us in Naples. That's why I went to FAMU, because I wanted that culture.
Kyles: Why do you find writing for the black press important?
Morgan: It's important to tell our stories. It's important that those stories get out. When it started, that was an opportunity for us to share stories that weren't being told in the mainstream press. We didn't have a voice in the mainstream press, we just weren't visible. So it was important, for the civil rights movement and for everything as we move forward. So the stories that we tell are important because they give people a voice, and we tell stories that the mainstream press doesn't. I know that particularly because I'm the past president of the Tampa Bay Association of Black Journalists. We're always doing stories that the mainstream press doesn't think about doing. The beauty of working for the black press is that you get to do a variety of stories, you get to be an advocate. We don't just do fluff, we don't run weddings and births and engagements.