IRE is returning to in-person events with a symposium in Baltimore in October focusing on diversity, belonging, equity and inclusion (DBEI) issues for newsrooms.
The hybrid event will be IRE's first in-person training event since the start of the coronavirus pandemic in March 2020. It also will be IRE's first-ever event focused solely on diversity and equity issues.
The DBEI symposium will be Oct. 21-23, 2021, with limited in-person attendance. Members also will have the option to join virtually from anywhere in the world.
"We are really looking forward to visiting in person again, while at the same time maintaining the advantages of a virtual platform for those who can't be with us face to face," said IRE Executive Director Diana Fuentes.
The symposium will focus on helping journalists with newsroom diversity issues and with investigating inequality in their communities, from education and labor to housing and criminal justice.
IRE is seeking input on specific topics members would like to learn about or speakers they'd like to see at the symposium. Please fill out this form with any ideas by Sunday, Aug. 1.
"Our members have said they want to focus on better reflecting the communities they serve, and we want to help them reach that goal," Fuentes said. "Let us know what specific subjects you'd like us to address."
Other details, including registration cost, hotel information, will be announced in the coming weeks. Sign up for our DBEI Symposium email updates list here. In-person attendance will be limited due to space but, of course, there are no limits on virtual attendance!
Sign up to help others or to get mentorship through the IRE21 mentorship program.
The 2021 IRE virtual conference will feature IRE's partnership with JournalismMentors.com, where IRE members can sign up to mentor other professional journalists at various stages in their careers as well as student journalists. Any journalist seeking mentorship can visit the site to find a mentor who suits their needs and sign up for an appointment to meet the mentor virtually.
IRE members who have volunteered as mentors are on the IRE Investigative page of JournalismMentors.com. The website also features mentors in several other areas, such as audience engagement, audio, data and marketing. Mentees are welcome to sign up for mentorship in any area, but only verified IRE members are on the IRE page and only IRE members will participate in the IRE21 mentorship program.
IRE mentors and their mentees will have a special session at the virtual IRE21 conference. The session is set for 3 p.m. Eastern Daylight Time, Tuesday, June 15. There will be tips on best practices for mentors and for mentees and how to get the most out of the mentor-mentee relationship as well as information on how to use the website.
Here's how to participate.
For mentors:
Sign up using this form by 5 p.m. U.S. Eastern Time on Monday, June 7. You must be an IRE member to be listed on the IRE Investigative page of JournalismMentors.com. The site uses the Calendly app, allowing you to choose your availability and allowing mentees to sign up for the specific time slots you list. Mentors agree to abide by the IRE Code of Conduct.
After you fill out the form, IRE will verify your membership and your profile will be posted to the IRE page on JournalismMentors.com. You must sign up by June 7 to provide mentorship during the conference; however, you can sign up any time throughout the year if you aren't able to be a mentor at the conference.
There is no minimum time requirement to be a mentor, although IRE encourages mentors to increase their availability during conference week, June 14-18, to accommodate increased demand.
When you register for IRE21, sign up for the June 15 mentorship session. Mentors also will receive a coupon code for a discounted conference rate.
For mentees:
Visit the IRE Investigative page of JournalismMentors.com, which lists mentors who are IRE members, along with their specialties. Look for a mentor who matches your needs and availability and sign up through the site for a virtual appointment with that mentor.
If you can't find a mentor with availability during conference week, you can try again in the following days and weeks. More and more mentors will be signing up as the June 7 deadline approaches.
Attendance at the conference is encouraged, though not required to participate in the mentorship program. When you register for IRE 21, sign up for the June 15 mentorship session. The early bird rate ends Monday, May 24.
If you have any questions, please send an email to conference@ire.org.
Ron Nixon, global investigations editor for The Associated Press and a longtime IRE member, will be the keynote speaker at the IRE21 virtual conference in June.
The conference will include several other featured speakers who will talk about their experiences covering the pandemic, social justice protests, Asian-American hate, international corruption and more.
As the keynote speaker, Nixon embodies the spirit of IRE through his commitment to mentorship, training and volunteering with the organization.
"The board is excited to have chosen Ron as the keynote for this year's annual conference," IRE Board President Cheryl W. Thompson said. "Whether it's mentoring younger IRE members or pitching in on a panel, Ron has contributed so much to this organization over the years. And his commitment to diversity is unwavering. We look forward to his inspiring message."
Nixon joined the AP in early 2019 as international investigations editor, managing a team of investigative reporters in the U.S. and abroad. He was promoted to global investigations editor in March 2020.
Nixon has a passion for training and mentoring other journalists. He was training director at IRE from 2000 to 2003 and also is co-founder of the Ida B. Wells Society, which trains journalists of color in investigative techniques.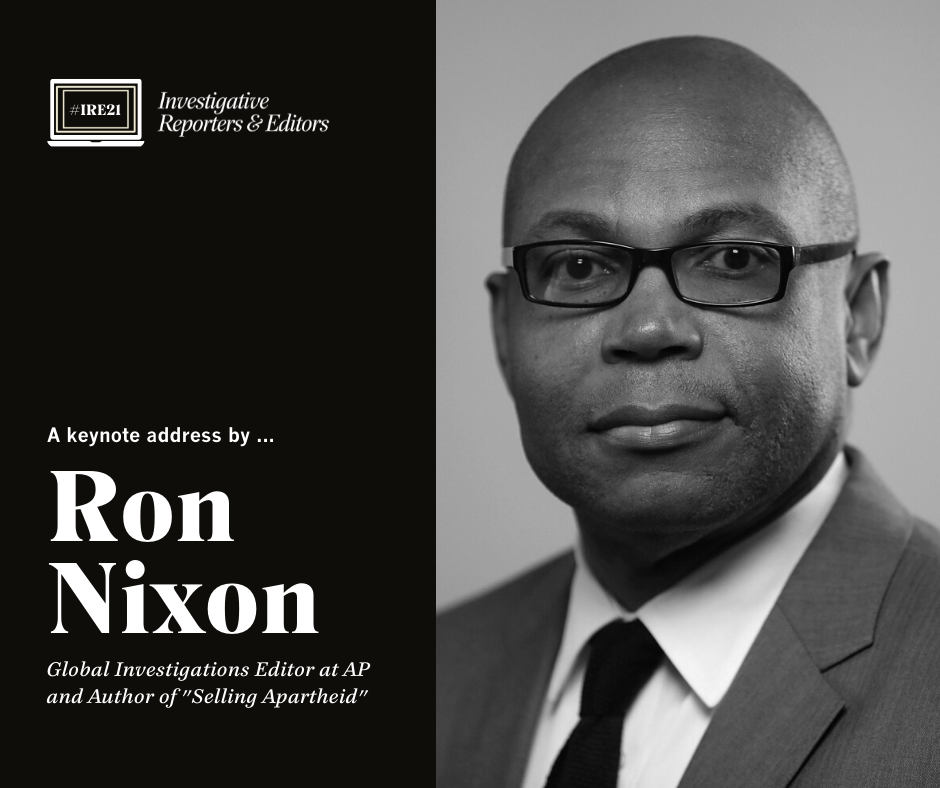 He started his journalism career at South Carolina Black Media, a statewide weekly Black newspaper, and also has worked as data editor at the Minneapolis Star-Tribune and as environment and investigative reporter at The Roanoke Times in Virginia.
Prior to joining the AP, Nixon was homeland security correspondent for the New York Times. He has reported from Mexico, Belgium, Rwanda, Uganda, Senegal, South Africa, Nigeria and the Democratic Republic of Congo, among other places. He is author of the book "Selling Apartheid: South Africa's Global Propaganda War."
He has won numerous accolades during his career, including most recently the News Leader of the Year Award, the Worth Bingham Prize for Investigative Journalism, Virginia Press Association Public Service Award and the National Association of Black Journalists Salute to Excellence Award.
FEATURED SPEAKERS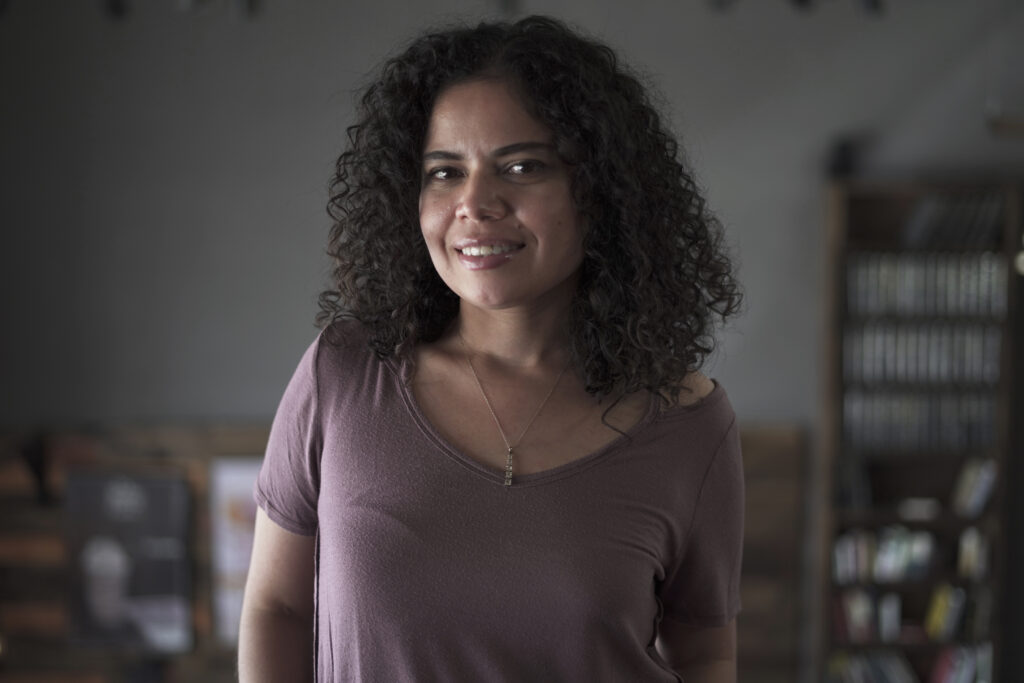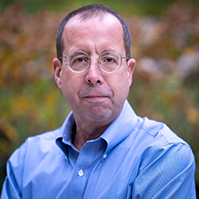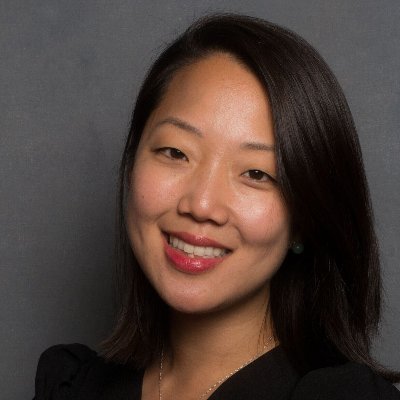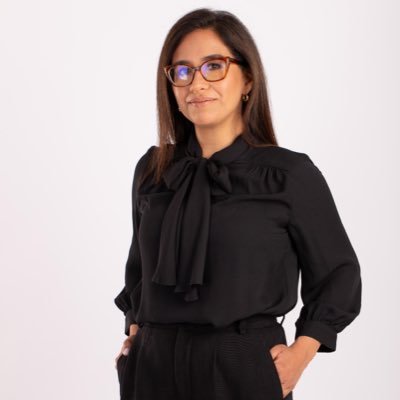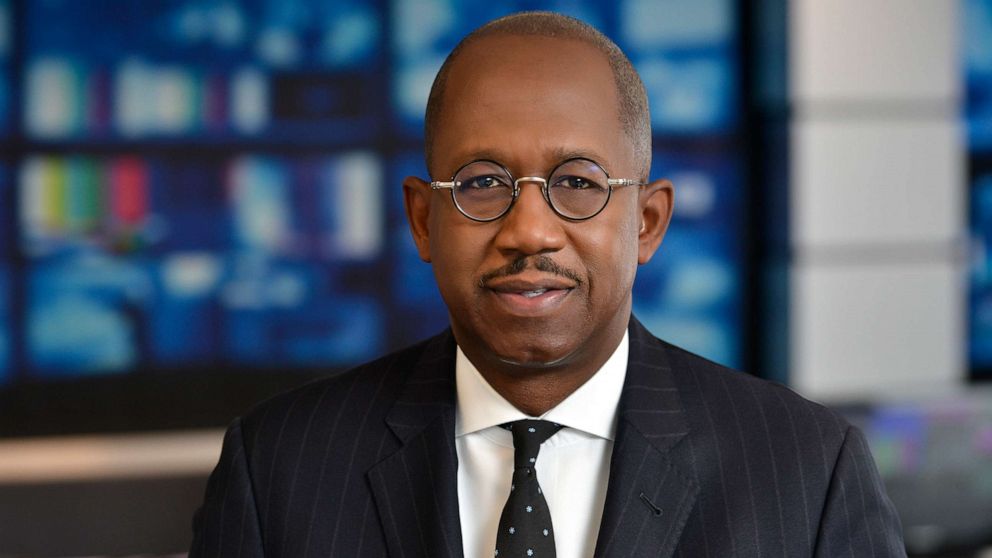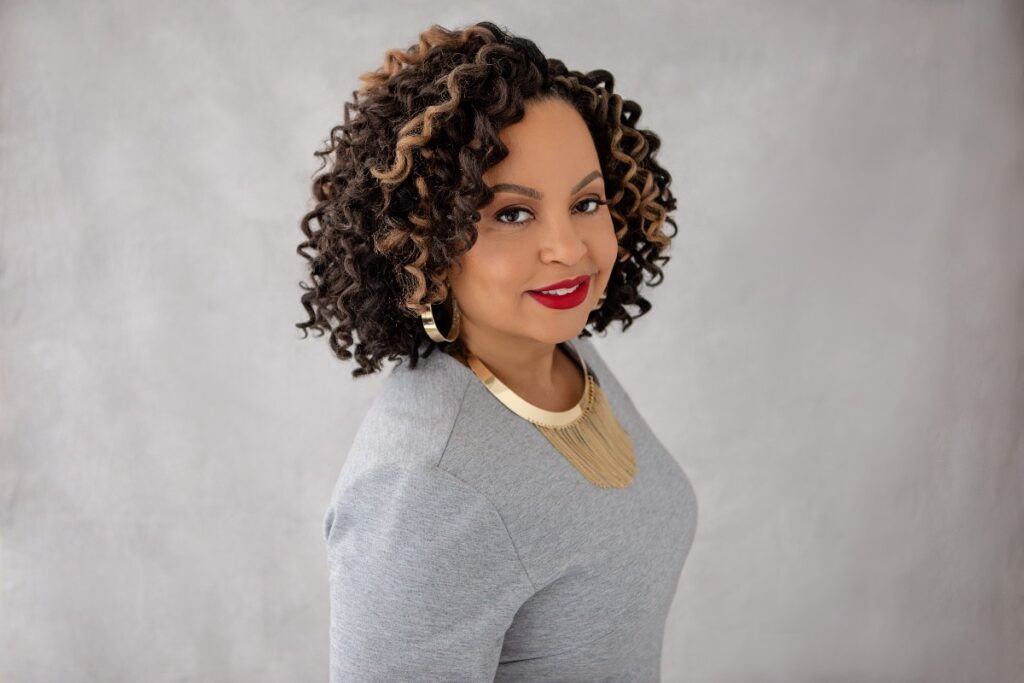 Registration is open for IRE's virtual 2021 national conference, which will feature more than 120 live panels, demos, and networking sessions; data skill labs and fun ways to connect with your fellow journalists.
Register by May 24 to secure the early-bird rate of $150 for professionals. After that date, registration rises to $200. Students may register at any time for $50. IRE membership is required through June to attend.
The conference is June 14-18 and will take place from noon to 4 p.m. Eastern U.S. time to allow for participation across the United States and around the world. Just as we've done at in-person conferences in the past, the IRE conference will feature multiple tracks, with several options during each time slot.
Training sessions will be recorded and available for attendees on demand for up to one year on the conference platform, along with session tipsheets and materials. The conference will also include fun social events, such as happy hours, networking and a celebration of the 2020 IRE Award winners.
Nearly 3,000 journalists, educators and students attended the first-ever virtual IRE Conference in September 2020. Members joined from more than 30 countries.
Below is more information about expected sessions, fellowships and other frequently asked questions. More details will be announced in the coming weeks, including the keynote speaker, featured speakers and full schedule.
Expected sessions
In addition to training on investigative skills such as sourcing, interviewing and gathering public records, IRE21 will offer training sessions on timely topics such as covering COVID-19, investigating law enforcement and inclusion and equity in newsrooms and news coverage.
In addition to panels, the schedule also will include several special types of sessions:
Data sessions: The conference features seven virtual data labs where you can watch videos to learn spreadsheets, SQL, data wrangling, data viz, Python, R and web scraping -- no sign-ups or extra fee required. The classes are all on demand and will be available for a year after the conference so you can work at your own pace and come back for refreshers.
Networking: IRE21 will offer more structured networking opportunities than ever before. Each day will include networking sessions for freelancers, students, educators, managers, journalists of color, international journalists and more. Attendees also will be able to network one-on-one with each other at the conference.
Conversations: These sessions provide a space for smaller groups to discuss various topics in an interactive format.
Broadcast track: Each time slot of the conference will feature a session specifically geared for journalists in television newsrooms.
View a list of expected sessions here. A full schedule with more sessions, descriptions and speakers will be released in the coming weeks.  
Access all sessions and materials for one year
Attendees will gain full access to the conference site for one year so that they can take full advantage of the high-caliber training. Session videos, tipsheets, slide decks and other materials may be accessed on demand during that period.
Fellowships
We will offer about 200 fellowships, a record number for an IRE conference. Fellowships cover the cost of registration and a one-year IRE membership. Applications are due April 19. View information and apply here.  
Volunteer
If you'd like to volunteer to help with the conference, please fill out this form. We have limited opportunities available to speak on panels, lead networking sessions, or host a fun event. Note that we cannot accommodate everyone who volunteers, and the window for session pitches has closed.
How can I keep up with new developments connected to #IRE21?
Please sign up here to receive email updates about #IRE21. It's the best way to stay up-to-date on the latest virtual conference news. 
Other FAQs
For other information, please see our initial announcement and FAQs about the virtual IRE21 conference.
IRE is accepting applications for candidates for the IRE Board of Directors and for judges for the IRE Awards. This year, six of the board's 13 seats are up for election. Two Contest Committee members, who judge the IRE Awards, also will be elected. Board seats are two-year terms while contest committee seats are one-year terms. The initial filing period ends Friday, May 7.
All candidates who file by May 7 will appear on the initial ballot when voting begins in mid-May. Information and video statements from each candidate will be posted online.
You also can declare candidacy for IRE's Contest Committee, which judges the IRE Awards. Those interested in judging will apply using the same procedure as IRE Board candidates, and two judges will be selected on the same ballot.
Interested candidates may attend an onboarding webinar in late April to better understand the responsibilities of a board member, the dos and don'ts of being a board member, and have an opportunity to participate in a Q&A. The live webinar will feature current and past board members. Details coming soon.
As in the past, candidates may join the election after the initial filing period. However, voting already will have begun, which could diminish a late-filing candidate's chances of being elected. To be considered, a late-filing candidate must be nominated by 5 p.m. (CDT) on Friday, June 18.
For more details, including how to declare candidacy, please review our 2021 Board Election webpage.
Registration is open for IRE's virtual NICAR21 data journalism conference, which runs March 3-5 and will feature hands-on data classes, panels and discussions, and opportunities to network with fellow data journalists.
Register by Feb. 10 to secure the early-bird rate of $125 for professionals. After that date, professional registration will be $175. Students may register at any time for $50. IRE membership is required to attend and should be current through April 1.
During the conference, members will be able to attend sessions, interact with speakers and one another, schedule one-on-one or small group video meetings, celebrate winners of the Philip Meyer Award, and gather virtually with IRE friends from across the country and around the world for fun activities.
Conference sessions will run between noon and 4 p.m. U.S. Eastern Time each day, with some social events scheduled after main conference hours.
Submissions also are now open for pitches for Lightning Talks, quick and quirky 5-minute presentations that are a beloved NICAR tradition, and for the NICAR21 T-shirt contest, where the winning design will be sold as conference swag. Submission for both are due Jan. 27, and members can vote for the winning talks and T-shirt design soon after.
"While the NICAR Conference will look different this year, we are excited to bring the same high-quality data journalism training to our members in this new format," IRE Interim Executive Director Denise Malan said. "The online conference also will be accessible for more journalists than ever before."
Sign up for the NICAR21 email newsletter to receive detailed updates on major announcements and the planning process. You'll also get reminders of key dates/deadlines surrounding the conference.
Frequently asked questions
How do I register for NICAR21?
First, make sure you have a current IRE membership through April 1, 2021. You can do that by logging into your account on the website and going to Manage Memberships in your Member Dashboard.
If you have a current membership, you will see a green 'Yes' in the Active column.
If your membership has expired, click the 'Subscribe' button to go through the renewal process. (Note: If your membership expired before Dec. 1, 2020, you will not be able to log in to the website. Please create a new account on our website by filling out the Join form.)
If you have never been an IRE member, please apply from the Join page.
Next, go to the conference ticket page. The correct price for your membership level will show up in the 'Get Tickets' block. Click 'Add to cart' and follow the steps to check out.
If the ticket block is blank, please check that you are logged into your account with a current membership. If you still need help, email info@ire.org.
What sessions can I expect at a virtual NICAR21?
View a list of expected sessions here. Full session and speaker details will be released in the coming weeks.
NICAR21 will offer a mix of panels, demos, discussions, networking, and on-demand hands-on data training, with several options to choose from during each hour of the conference.
Will there be Lightning Talks?
Lightning Talks, a much-anticipated session at every NICAR conference, will be part of the virtual experience as well. Lightning Talks are 5-minute presentations on particular skills, tools or techniques. Pitches are submitted and voted on by NICAR21 attendees.
You can submit a pitch for a Lightning Talk here. Pitches are due Jan. 27, and voting will open shortly afterward.
Will we have opportunities to socialize?
While we aren't able to hang out in person this year, we still want to bring the NICAR community together in some more relaxed social settings. The NICAR Happy Hour sessions will offer everything from low-key to high-energy sessions to help you unwind after a long and exhausting day (or year).
What will hands-on training look like in a virtual setting?
All hands-on training will be on demand, via short, recorded videos that teach the same skills NICARians have come to expect from our conferences. Attendees can learn valuable data journalism skills, tips and tricks at their own pace. Videos will be recorded by IRE trainers teaching these skills:
Spreadsheets
SQL
Python
R
Data visualization
Web scraping
Data wrangling
Each lab will include instructions to set up your computer at home, data files to follow along, and other resources.
NICAR will also offer numerous office hour sessions where attendees can sign up to receive live help from experts in various skills to complement the on-demand training.
What are the tech requirements to attend NICAR21?
The conference will be held on an event platform called Pathable, which is best viewed on the Chrome browser. Sessions within Pathable are held on Zoom, and attendees should download Zoom here (free and available for Mac and PC).
Attendees will receive a login for the Pathable platform before the conference.
Does IRE offer fellowships to attend?
Fellowships are available for the following communities:
Journalists, students and educators of color
Women who are early-career (three years or less) or students
Educators who teach data journalism/investigative reporting
Fellowships include a complimentary IRE membership/renewal ($25 for students/$70 for pros) and a complimentary conference registration ($50 for students/$175 for pros).
For more information and to apply, visit our fellowships page.
How long can I access conference materials?
All on-demand classes, live session recordings, tipsheets and session materials will be available on the conference website for one year for any attendee to access. Members are encouraged to register for the conference even if they can't attend during live conference hours.
Will there be a mentorship program?
No, the mentorship program will not be a component of the virtual conference. One-on-one help for data skills and projects will be available at office hour sessions where attendees can sign up for individual time slots.
How do I keep up with all the news about NICAR21?
Sign up here to receive email newsletters with all the latest NICAR21 announcements about sessions, Lightning Talks, the T-shirt contest, office hour signups and more!
IRE's TV Watchdog Workshops are going virtual in 2021, allowing us to reach more journalists and keep everyone safe during the pandemic. These half-day workshops are open to broadcast journalists and will focus on tips and techniques for journalists working in television news.
Each of the four virtual workshops will focus on a different aspect of investigative journalism with sessions tailored to television reporters, producers and news directors. The workshops will include interactive sessions, group activities and time for attendees to network with other broadcast journalists across the country.
Registration is $35 for each workshop and includes a one-year IRE membership or renewal for the first 500 people to sign up for any of the events and qualify for IRE membership. Regular membership price is $70/year for professionals and $25/year for students. Each person can receive only one membership or renewal for the 2021 Virtual TV Watchdog Workshop series.
The workshops and free memberships are made possible by support from Knight Foundation. Before the pandemic, IRE hosted TV Watchdog Workshops in Denver, Seattle, Detroit, Philadelphia, and Dallas.
"We're excited to bring this valuable training online and make it accessible to more journalists than ever before," IRE Deputy Executive Director Denise Malan said. "These unique events will help broadcast journalists dig deeper for their stories, expand their investigative toolkit and network with other journalists from across the country."
Registration is open for the first two workshops and will open soon for the other two:
Upping your game: Make every day a watchdog day
Legal Workshop with Reporters Committee for Freedom of the Press
Art of the TV interview

Noon to 4 p.m. ET, March 20, 2021
More details and registration signup to come.

Digging deeper with data in broadcast newsrooms

Noon to 4 p.m. ET, April 17, 2021
More details and registration signup to come.