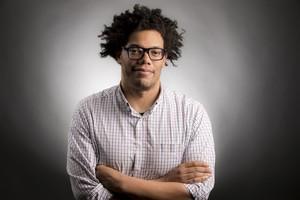 We'll be raising money at the 2018 IRE Conference in Orlando to support diversity scholarships. All donations made during the conference — on-site or online —will go toward this important cause and help send journalists of color to the 2019 IRE Conference in Houston.
We asked previous diversity fellowship recipients to share how the award made a difference in their careers. Here's what Vernal Coleman of The Seattle Times told us:
I'd written a couple of watchdog stories before applying for the IRE diversity fellowship last year, enough to fall in love with accountability journalism, and to know that I had a lot to learn about using the digital tools that make it possible.
But covering a busy and challenging beat doesn't leave much time to develop technical skills. I applied for the IRE fellowship thinking a few solid days of hands-on training and mentoring from more experienced journalists was what I needed.
Turns out, I was right. Between the training sessions, discussions with my assigned mentor and conversations with other journalists, I came away from the conference experience better prepared to do the kind of reporting my beat demands.
In June, I'll be speaking at the IRE Orlando conference about the lessons I learned reporting a recently published watchdog story on the misuse of taxpayer-funded subsidies for poor renters that, at this time last year, was just barely an idea.
I credit a lot of people with helping me land that story. Several of them met through the IRE fellowship.