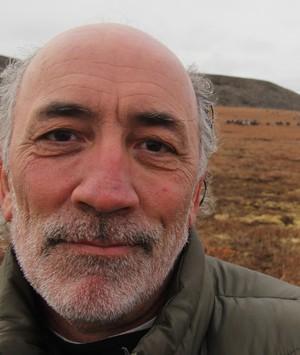 Duff Wilson
Any good reporter knows that keeping your eyes and ears open to the world can spark an idea for an original investigation.
That was the case for Duff Wilson, an investigative reporter for Reuters. Wilson came up with the idea for the project "Helpless and Hooked" after reading an article in a Massachusetts newspaper about gaps in the reporting system for newborns going through drug withdrawal. Over the course of the next year, Wilson and his team submitted hundreds of FOIA requests, reviewed more than 50,000 pages of documents and interviewed more than 300 people to learn about the impact of opioids on newborn babies.
The final result was a three-part series detailing the widespread failures of the Child Abuse Prevention and Treatment Act, which was amended in 2003 to ensure that hospitals alert child protective services when infants are born addicted to drugs. The law also requires that protective services follow up with families that take home drug-addicted babies.
Wilson's investigation uncovered systemic failures at two junctures: Hospitals failing to report newborns in drug withdrawal to children's services, and children's services failing to protect the baby once it leaves the hospital. "Helpless and Hooked" illustrates these failures by telling the stories of some of the 110 babies who were sent home with opioid-dependent mothers and later died preventable deaths.
Gathering data
Wilson began by checking the Agency for Healthcare Research and Quality website. Using their HCUPnet system, he found the number of infants born with drug withdrawal syndrome. Then he asked each state's department of child protective services how many cases of the same syndrome had been reported to them. The difference was shocking — thousands of babies diagnosed with withdrawal syndrome were never referred to child protective services.
"We could conclude that they weren't following the federal law," Wilson said. "Then we took the next step and asked, 'So, what's the worst thing that can happen?' Obviously it's that the baby is sent home, the parents don't get any help – maybe they go back on drugs or have other problems – and the baby dies."
Wilson began the arduous process of requesting child fatality reports from departments of health and human services in every state. He learned that a number of states ignore federal requirements to publicly disclose details on child fatalities, so his team was only able to recover reports from about half of the states. They ended up reviewing around 5,800 reports from across the country and found 110 cases since 2010 that fit the bill. But the lack of transparency means there are likely many more cases left unexplored.
"Each state is different, and I had to fight with most states to try to get the reports," Wilson said. "It was a process, but I had a year and a pretty good game plan."
Contacting sources
That reporting process uncovered some of the most heartrending stories of the investigation. Wilson searched for contact information for mothers he could interview using TLOxp. Some were in prison and some had no recorded phone number or email address. When he did manage to make contact, many were unwilling to speak about the death of their child.
Wilson found the most effective way to connect with mothers was by writing them letters. Unlike his phone conversations, the letters gave him the opportunity to explain his investigation in detail without the risk of being hung up on. It also gave the mothers time to think about whether or not they wanted to speak with him.
"My basic pitch was that I'm investigating the government and doctors and hospitals, not them," Wilson said. "I'm investigating what the government did or did not do to help women like you and to help you. And these women saw it as a chance to help other women and babies."
Over the course of many letters and phone calls, Wilson built relationships with seven mothers and eventually was able to include their voices in his story. Many of them also chose to release all of their medical records to Wilson, which allowed him to follow up with doctors and ask them about why they chose not to report the infants to child protective services.
"There's a reluctance to [report to child protective services] because people think that they're going to seize their child or something," Wilson said. "But that's not what the law calls for and it's not what a number of states are interested in doing."
Wilson said the main concern for medical workers was that following up with drug-addicted mothers would further stigmatize and punish them.
But Reuters' series wasn't all bad news. John Shiffman, another Reuters reporter, wrote the third section of the investigation detailing a much-needed success story. Lily's Place, a pilot program started by Cabell Huntington Hospital in West Virginia, provides a safe place for newborns going through drug withdrawal and helps mothers learn to parent while they treat their own addictions. While not all of the mothers have fully recovered from addiction, all 66 of the babies who have gone through the program are still alive.
National changes
Wilson and Shiffman's project has sparked major regulatory actions. The U.S. Department of Health and Human Services has called for all states to detail their policies on care plans for infants born exposed to drugs by June 2016. In South Carolina, where the state system directly conflicts with federal law, Health and Human Services has formally ordered them to comply or risk an unprecedented loss of funding.
The U.S. Senate and House of Representatives have also taken actions in direct response to the investigation, including the Senate's Plan of Safe Care Improvement Act, which would amend the Child Abuse Prevention and Treatment Act to improve care regimens for substance-exposed infants. Senator Bob Casey of Pennsylvania has also called for the U.S. Government Accountability Office to investigate what steps Congress can take to improve compliance with federal regulations.
Riley Beggin is a graduate student studying investigative reporting the University of Missouri. Follow her on Twitter @rbeggin or send her a message at rileybeggin@gmail.com.