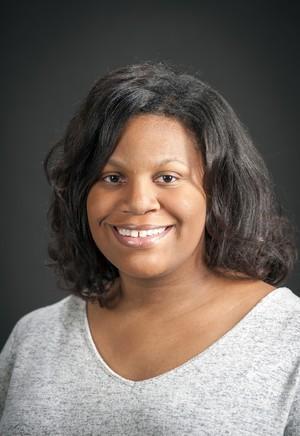 Bracey Harris of The Clarion-Ledger in Jackson, Mississippi, will serve as IRE's first Journalist of Color Investigative Reporting Fellow. Harris, an education reporter, has been at the paper since September 2015. She previously worked at WLBT News in Jackson as an associate morning producer. She is a graduate of the University of Mississippi.
IRE's new yearlong fellowship is designed to increase the range of backgrounds, experiences and interests within the field of investigative journalism, where diverse perspectives are critically important. The 2019 fellowship was open to U.S. journalists of color with at least three years of post-college work experience.
As part of her fellowship, Harris will explore the effects of school integration on black families in Mississippi.
Harris will receive a suite of IRE resources and training opportunities. These include complimentary registration and travel assistance for an IRE boot camp and both annual conferences. She also will receive complimentary IRE data services and a mentor network of IRE members. Mentors include Megan Luther of InvestigateTV, Daarel Burnette of Education Week and Sarah Cohen of ASU Walter Cronkite School of Journalism.
"We are thrilled IRE has chosen Bracey Harris for its Journalist of Color Investigative Reporting Fellowship," said Sam R. Hall, executive editor of The Clarion-Ledger. "This is a great honor for a deserving reporter."
The IRE Journalist of Color Investigative Reporting Fellowship is made possible thanks to generous donations from IRE members Meghan Hoyer, Megan Luther, Mike Tahani and Mike Gruss.
Applications for the 2020 IRE Journalist of Color Investigative Reporting Fellowship will be available in October 2019.
If you are interested in participating in IRE training events, you can check them out here. If you are looking for financial assistance to attend any of these events, you can find details here.