Investigative Reporters and Editors is pleased to announce that Robert L. Santos, director of the U.S. Census Bureau, will speak at the NICAR Conference in Nashville, March 2-5.
Paul Overberg of The Wall Street Journal will join Santos in a moderated conversation followed by audience Q&A.
The panel is scheduled for Friday, March 3, from 2:15 to 3:15 p.m. at the Renaissance Nashville Hotel.
"We're thrilled the director of the U.S. Census Bureau is joining us in Nashville," said Diana R. Fuentes, executive director of IRE. "The NICAR community is an exceptional mix of reporters, editors, programmers, web developers, and many others who often use census data in their roles. We're looking forward to this opportunity to learn more about Director Santos and the vision for the future of the census and the Census Bureau."
Santos' career spans more than 40 years of survey research, statistical design and analysis, and executive-level management. He previously served for 15 years as vice president and chief methodologist at the Urban Institute, where he directed its statistical methods group. He was executive vice president and partner of NuStats, a social science research firm in Austin, Texas.
Santos, a third-generation Mexican American statistician from San Antonio, Texas, is the first person of color to head the nation's largest statistical agency on a permanent basis.
Paul Overberg is a Washington-based reporter on The Wall Street Journal's investigations team. Overberg specializes in analyzing data and public records to find stories and collaborates with reporters who cover many subjects. He has taught at Northwestern University's Medill School of Journalism and served as a senior fellow for the Center for Health Journalism at the University of Southern California. Before joining the Journal, he worked as a data journalist at USA Today. He holds a bachelor's degree in history from Rutgers University.
January 25, 2023
A partnership between The Associated Press and PBS FRONTLINE that dug deeply into evidence of war crimes in Ukraine earned the first place prize in the 2022 Philip Meyer Journalism Award.
Other top honors go to The Los Angeles Times for its project "Extreme Heat's Deadly Toll," and a collaboration between The Marshall Project, WOVU 95.9 FM Our Voices United and Cleveland Documenters that gives a comprehensive assessment of multiple systems that have bolstered inequities in a marginalized community. 
The judges have also given a special citation to independent journalist Emily Corwin for exposing how tax credits meant to help marginalized workers get permanent jobs are instead used to subsidize temp work.
"This year's entries proved yet again that social science methods raise the ante on what it takes to be a journalist," said Sarah Cohen, a contest judge and the Knight Chair in Data Journalism at the Walter Cronkite School of Journalism at Arizona State University. "The judges paid special attention to the projects and partnerships that highlighted the groundbreaking work Meyer pioneered 50 years ago."
The Meyer Award recognizes the best uses of empirical methods in journalism. The winners will be honored during the 2023 NICAR Conference in Nashville, Tennessee, on March 2-5. The award is administered by the National Institute for Computer-Assisted Reporting, a joint program of Investigative Reporters and Editors and the Missouri School of Journalism.
The 2022 winners are:
First place: "War Crimes Watch Ukraine," The Associated Press and PBS FRONTLINE
The Associated Press: Erika Kinetz, Lori Hinnant, Cara Anna, Mstyslav Chernov, Evgenyi Maloletka, Vasilisa Stepanenko, Oleksandr Stashevskyi, Michael Biesecker, Beatrice DuPuy, Serginho Roosblad, Marshall Ritzel, Sharon Lynch, Larry Fenn, Sarah El-Deeb, Richard Lardner, Juliet Linderman, Jason Dearen
FRONTLINE: Tom Jennings, Annie Wong, Carla Borrás, Miles Alvord, Anthony DeLorenzo, Priyanka Boghani, Dan Nolan, Aasma Mojiz Chantelle Lee
Judges' comments: AP and Frontline partnered with organizations to collect evidence of war crimes in Ukraine and store the information in an updated public database to tell stories about attacks on venues such as hospitals, schools and a theater. For the story "AP evidence points to 600 dead in Mariupol theatre strike", the AP used two sets of floor plans, photos and video taken before and after the Russian strike on the Donetsk Academic Regional Drama Theater to create an animated model. Witnesses and survivors walked the journalists through the building virtually, pointing out where people were sheltering room by room and how densely crowded each space was. The analysis determined 600 died. The attack remains the greatest known single loss of human life in the war. This was a riveting piece of journalism detailing unspeakable atrocities that continue to this day. Outstanding work!
Second place: "Extreme Heat's Deadly Toll," The Los Angeles Times
Anna M. Phillips, Tony Barboza, Ruben Vives, Sean Greene and Logan A. Arnold
Judges' comments: The Los Angeles Times found that waves of extreme heat buffeting California over the past decade have likely caused far more than the 599 deaths cited in official records. The 10-month investigation, which overcame resistance from local health officials, used sophisticated analytical techniques to examine an important topic and achieve impact. The reporters scoured hundreds of pages of paper death records and federal and state death databases to build a statistical model to estimate the true total number of deaths from heat. They worked with experts to develop and vet their findings and ultimately made the project's code publicly available in a GitHub repository. Shortly after it was published, local and state officials cited the project when proposing new measures to help protect people from extreme heat.
Third place: "Testify," The Marshall Project, WOVU 95.9 FM Our Voices United and Cleveland Documenters
Rachel Dissell, Ilica Mahajan, Anna Flagg, Wesley Lowery, Elan Kiderman Ullendorff, Celina Fang, Ashley Dye, Raghuram Vadarevu, John G., Kellie Morris, Michelle Pitcher, Nicole Lewis, Ryan Murphy, Ariel Goodman, Aaron Colby Williams, Katie Park
Judges' comments: The Marshall Project's Testify is a comprehensive assessment of not just one, but multiple systems that have bolstered inequities in a marginalized community — from criminal cases to judicial elections, to voting patterns. Reporters spent 18 months gathering court records using a complex — and painfully slow — scraping system, then ran a statistical analysis that allowed the team to identify patterns among people who have cycled through the court system and assess judges' records. They stepped back to vet such findings by reviewing documents, consulting experts, and researching academic approaches.
Special citation: "A Tax Credit Was Meant to Help Marginalized Workers Get Permanent Jobs. Instead, It's Subsidizing Temp Work." Emily Corwin
Judges' comments: An honorable mention goes to Emily Corwin, for her ProPublica story, "A Tax Credit was Meant to Help Marginalized Workers get Permanent Jobs. Instead, it's Subsidizing Temp Work". It's only fitting that the social science methods used to develop this story — ethnography and content analysis — were informed by a Neiman fellowship when more than 50 years ago, a Nieman fellowship also inspired Philip Meyer to attempt survey research and to write the groundbreaking Precision Journalism. Corwin spent time watching temp workers in parking lots to help determine the questions she would ask, and developed semi-structured interviews to hone her research. She went further and produced a richly reported story that used traditional reporting methods once her research had pointed her in the right direction.
The Meyer Award honors Philip Meyer, professor emeritus and former Knight Chair of Journalism at the University of North Carolina at Chapel Hill. Meyer is the author of "Precision Journalism," the seminal 1973 book that encouraged journalists to incorporate social science methods in the pursuit of better journalism. As a reporter, he also pioneered the use of survey research for Knight-Ridder newspapers while exploring the causes of race riots in the 1960s.
The judges for the Philip Meyer Award for Precision Journalism were:
Sarah Cohen, Knight Chair in Data Journalism at Arizona State University, Walter Cronkite School of Journalism and Mass Communication
Rob Barry, investigative reporter and editor, The Wall Street Journal
Brant Houston, Knight Chair in Investigative Reporting at the University of Illinois at Urbana-Champaign
David McKie, Deputy Managing Editor at Canada's National Observer
Lulu Ramadan, a distinguished fellow with ProPublica's Local Reporting Network and investigative reporter, The Seattle Times
The Philip Meyer Journalism Award follows the rules of the IRE Awards in its efforts to avoid conflicts of interest. Work that included any significant role by a Meyer Award contest judge may not be entered in the contest. This often represents a significant sacrifice on the part of the individual — and sometimes an entire newsroom. The IRE membership appreciates this devotion to the values of the organization.
IRE works to foster excellence in investigative journalism, which is essential to a free society. Founded in 1975, IRE has more than 5,000 members worldwide. Headquartered at the Missouri School of Journalism, IRE provides training, resources and a community of support to investigative journalists; promotes high professional standards; and protects the rights of investigative journalists. The National Institute for Computer-Assisted Reporting was founded by the Missouri School of Journalism in 1989 and became a collaboration between the school and IRE in 1994.
Contact:
Diana Fuentes, IRE Executive Director, diana@ire.org
Sarah Cohen, Knight Chair in Data Journalism at Arizona State University, Walter Cronkite School of Journalism and Mass Communication, sarah.h.cohen@asu.edu
Join Investigative Reporters and Editors for a special New York Workshop at the Craig Newmark Graduate School of Journalism at CUNY January 20-21. Sessions on sourcing, backgrounding, business reporting and more will be led by some of the nation's most widely respected journalists, including Wesley Lowery and Walt Bogdanich. Check out the full slate of speakers and sessions, and register today to secure your seat!
As an add-on to the workshop, powerhouse researchers Barbara Gray and Margot Williams will teach a true master class on backgrounding and research: Mindsets, methods, and means of investigative news researchers. This special three-hour session would benefit all reporters and requires an additional fee along with workshop registration.
Coinciding with the first day of the New York Workshop, IRE will also host a special daylong Digging Into Data mini-bootcamp covering the basics of data analysis in the newsroom. IRE trainers Patti DiVincenzo and Adam Rhodes will teach how to find and request data, identify and clean dirty data, find story ideas, bulletproof your work and more. Attending this mini-bootcamp does NOT require registration to the main event.
For questions about registration or general event questions, please contact logistics@ire.org.
Signups are now open for the mentorship networking program at NICAR23 in Nashville.
If you'll be joining us for the conference, you can sign up by filling out this form. If you can't make it to Nashville this year but still want to find a mentor, please check out the IRE page at JournalismMentors.com, where you can set up a time to meet virtually with an IRE member mentor.
IRE will match mentors with mentees and arrange for them to meet at a breakfast during the conference. The NICAR23 mentorship breakfast — sponsored by the Donald W. Reynolds Journalism Institute, University of Missouri — will be held from 7:30 - 8:45 a.m. on Friday, March 3, at the conference hotel.
Space is limited in this popular program, and the deadline to apply is midnight CT on Friday, Feb. 17. If the slots are filled before then, your application will be added to a waitlist.
Please also note that you must register for the conference by Feb. 20 in order to participate.
The IRE Journalist of Color Investigative Reporting Fellowship is a year-long program intended to prepare and support a journalist of color for a solid career in investigative reporting. The program also provides an opportunity for the fellow's news outlets to benefit from the fellow's investigative skill-building. An underlying goal of the program is to increase the range of backgrounds, experiences and interests within the field of investigative journalism, where diverse perspectives are critically important.
Sameea Kamal said her experience during the fellowship was "life-changing" and volunteered to answer questions that potential applicants may have.
Who are you and where are you based?
Sameea Kamal, California politics reporter at CalMatters.
When did you participate in IRE's Journalist of Color fellowship?
2020.
What project did you work on during the fellowship?
An investigation of Title IX under the Trump administration, published by The Center for Public Integrity in March 2021.
Why should journalists apply?
There are so many journalists of color who haven't had access to trainings, mentors or simply the byline opportunities that this fellowship offers – or they haven't been in a position where they could take advantage of those opportunities. The structure of the fellowship gives you the dedicated space, time and commitment from yourself, newsroom and mentor network to reach the next level in your career.
How was the fellowship helpful in your career as an investigative journalist?
This fellowship was transformative for me to transition back to reporting and writing that I hadn't been able to do as much of since earlier in my career. It provided me the ability to take journalism trainings I may not have been able to prioritize financially on my own – as well as that commitment to using it for a specific story. My mentor network helped me with the many questions I had throughout the reporting process – from ideas for sources to more philosophical discussions about journalism ethics. As a reporter now focused on state government accountability, I use so much of what I learned nearly every day in ways big and small: being able to scrape a state government's website, or the beat reporting skills developed through working on one project for a year.
If you have additional questions for Sameea about her experience, you can reach her on Twitter (@SameeaKamal).
Applicants are also welcome to contact IRE Director of Partnerships Anna López at anna@ire.org for more information about this fellowship and other fellowship opportunities available from IRE.
The application deadline is Oct. 6, 2022. To apply click here.
CONTACT: IRE Executive Director Diana Fuentes, diana@ire.org, 573-882-1984
COLUMBIA, Mo. — Working with the Las Vegas Review-Journal, Investigative Reporters & Editors has established the Jeff German Fund for Investigative Journalism to help continue the kind of game-changing investigations German devoted his life to producing.
German, who joined the Review-Journal in 2010, was killed outside his home in Las Vegas on Sept. 2. A county official who was the subject of German's reporting earlier this year is in jail without bond, charged with murder in German's stabbing death.
To get the fund started, the Review-Journal has donated $5,000.
"We honor Jeff by telling the kinds of stories he would chase relentlessly," Review-Journal Executive Editor Glenn Cook said. "We can think of no better tribute than ensuring that journalists with courage have the training they need to conduct important investigations and hold government accountable. This fund will pay Jeff's legacy forward for a long time to come."
The IRE Board of Directors and staff have contributed $1,200.
"Jeff's senseless death evoked a strong resolve from journalists across the country that we will not be intimidated," said Diana Fuentes, IRE executive director. "This fund will help journalists follow in Jeff's footsteps, holding those in elected office accountable to the people they serve."
A veteran investigative reporter of 40 years, German was an early member of IRE, participating in training and networking. Colleagues said his first conference was in San Diego in 1981 and he was an active member at the time of his death.
IRE Board President Mark Walker encouraged fellow journalists to contribute to the new fund.
"We have had many IRE members who have asked how they can help and donating to this fund to honor Jeff German's work is one of those ways," Walker said. "It shows that we are undaunted in our pursuit of accountability journalism. It often takes a great deal of time, dogged persistence and a fearless drive to get the job done — that's what Jeff had. We seek to honor his dedication to journalism and to ensure it continues to thrive."
Donations can be made in several ways, including PayPal, credit card and text, at the IRE donation link: https://www.ire.org/donate/ Please write "Jeff German" in the message or tribute field.
The fund will help journalists get training in the latest investigative reporting skills as well as tried-and-true methods at IRE conferences and workshops. For information on training opportunities, go to the IRE events page.
IRE is a grassroots, nonprofit organization of more than 5,000 members from around the world, dedicated to improving the quality of investigative reporting and fostering ethics in journalism. IRE seeks to educate, empower and connect journalists so the people we serve can live in a better, more informed world. For more information, visit www.ire.org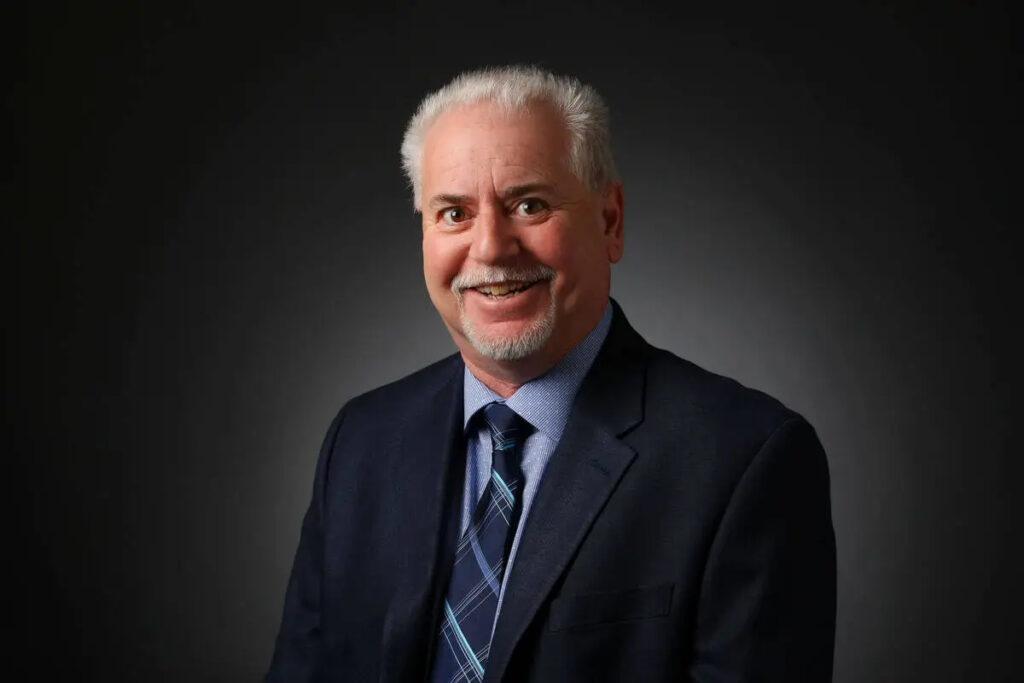 COLUMBIA, Mo. — Investigative Reporters & Editors condemns the senseless death of Las Vegas reporter Jeff German.
The continuing police investigation indicates German may have been killed in connection with his investigative journalism, work that is the very foundation of our democracy.
"Jeff's death is a sobering reminder of the inherent risks of investigative journalism," said Diana Fuentes, IRE's executive director. "Journalists do their jobs every day, digging deep to find information the public needs to know and has a right to see."
German, 69, an investigative reporter for the Las Vegas Review-Journal, was found dead outside his home in Las Vegas the morning of Sept. 3. Police said he had been stabbed after an altercation the previous day.
On Wednesday, police arrested Clark County Public Administrator Robert Telles on suspicion of murder, Sheriff Joe Lombardo said. Investigators executed a search warrant at Telles' home and seized his vehicle.
Telles was the subject of numerous investigative reports by German, centering on allegations that he had fostered a hostile work environment and was involved in an inappropriate relationship with another employee. Telles denied the allegations and had recently posted comments on social media that criticized German's work, accusing him of publishing "smear" reports. The county official lost his bid for reelection in June after German's reports were published.
The Review-Journal said in a story Wednesday that German had recently filed requests for emails and text messages between Telles and others.
German, whose career as a columnist and a senior investigative reporter spanned more than three decades, broke stories on organized crime, politics, casinos and corruption for The Las Vegas Sun and then The Review-Journal. He joined The Review-Journal in 2010.
He was a current member of IRE and first joined the organization in 2001.
"Jeff's death will no doubt have a chilling effect on some reporters and that is understandable, but it's a loss for their communities," Fuentes said. "Every citizen should be outraged by what happened to Jeff German and demand swift, crystal-clear justice. That's the only way to ensure the spotlight of journalism stays lit for the benefit of the people."
IRE's Board of Directors urges all newsroom managers to have serious and frequent conversations with their reporters, producers and photographers who engage in this often-dangerous work, to remind them that their safety is paramount, to take all threats seriously and to report them immediately.
"IRE is shocked and dismayed at the brutal attack that took the life of the renowned reporter Jeff German," said Mark Walker, President of IRE's Board of Directors. "Our condolences go out to his family, loved ones and colleagues that reported alongside him throughout his career. Threats are not often carried out, but there's always a chance someone will be angry enough to act. However, journalists everywhere won't be intimidated by attacks."
For many longtime IRE members, German's death resurrected memories of Don Bolles, who died in 1976, after dynamite hidden under his car seat exploded. A veteran investigative reporter, he had been following a lead on a possible organized crime story.
Bolles' death sparked the Arizona Project, during which a group of his IRE colleagues from news outlets across the country banded together to continue his work. Nearly two dozen stories were published as a result of that combined effort.
The last time a reporter was killed on U.S. soil in connection with their investigative reporting was in 2007, when Chauncey Bailey, the editor of the Oakland Post, was murdered while investigating corruption and criminal activities connected to Your Black Muslim Bakery.

IRE will provide coast-to-coast training opportunities for college educators and students as part of the IRE on Campus program now entering its third year.
Six colleges and universities that all serve a large percentage of historically excluded students, have been selected to receive free custom training — Saint Xavier University, San Francisco State University, Texas State University, Santa Ana College, The City College of New York and Saint Peter's University. Up to 25 students and 2 faculty/staff at each campus will receive free IRE memberships, which provide access to invaluable online resources.
IRE is proud to receive generous funding from Lumina Foundation which helped launch the campus initiative in 2019. The two components of the program align with IRE's continued efforts to expand its diversity, belonging, equity and inclusion efforts:
Custom training for students and educators at Historically Black Colleges and Universities, Hispanic-Serving Institutions and Minority-Serving Institutions. An IRE trainer will spend several days on each of the six campuses for a customized program that could feature guest lectures in classes, hands-on data training, an afternoon or evening mini-workshop for all interested students and faculty, a pizza party to brainstorm story ideas, and meetings with administrators and faculty to discuss the latest trends and tools in investigative reporting.
Immersive data bootcamps for journalism educators. Educator boot camps supported by the Lumina Foundation have already taken place online and in Chicago.
"We're excited to get back on the road and into classrooms across the country," said Francisco Vara-Orta, IRE's director of diversity and inclusion, who is leading the training initiative. "It's more important than ever to give our future generations the skills and tools they need to hold those in power to account."
Get to know your friendly IRE Staff in our new series, Ask Us Anything! These informal Zoom chats will be a way for you to put names to faces, hear about some exciting things we've got going on, ask questions and learn more about the organization you belong to (or want to join)!
Join us on Zoom on Tuesday, August 16 from 1:45 to 2:45 pm CT. You'll meet the IRE content team to learn about all the awesome programming we're planning, how you can help guide the content of our conferences and online events, and ways to get involved. We'll be there to answer all the IRE-related questions you've ever wondered about.
Are you interested in pitching an idea for the 2022 DBEI Symposium but don't know where to start? Have you shared ideas in the past that have not been accepted? Or maybe you just want to learn more about what we look for in a pitch and what we're planning for this year's program.

Join IRE staffers on Zoom on Monday, August 1 from 3 to 4 p.m. ET for the first in a series of informative and informal open office hours. Don't worry if you can only stop by for a few minutes, we'll have plenty of folks available to answer questions and talk through your DBEI Symposium ideas.
The deadline to pitch an idea is Sunday, August 7.