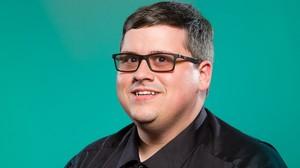 Charles Minshew of the Orlando Sentinel will join IRE as director of data services on Jan. 23.
During the past three years, Charles has done impressive data and visual storytelling work at the Sentinel. He created and maintained data sets for daily and investigative stories; built interactive graphics, maps and charts; and trained reporters on using data. He secured a $35,000 grant from the Knight Foundation for the newspaper to build a legislative data tool, Tabs on Tallahassee.
As an interactive producer intern at the Denver Post in 2012, Charles shared in the staff Pulitzer Prize for Breaking News Reporting for coverage of the Aurora theater shootings. His work that summer also was cited by the Pulitzer jurists in the newspaper's finalist designation in breaking news for "imaginative use of digital tools" in coverage of devastating Colorado wildfires. He helped build an interactive map with before-and-after imagery that helped displaced residents pinpoint the destruction and determine whether their homes had been destroyed or had survived the fires long before they were permitted to return.
As data services director, Charles will lead IRE's efforts on data analysis and training. He will supervise three University of Missouri journalism graduate students who work in the database library at the National Institute for Computer-Assisted Reporting, a joint project of IRE and the University of Missouri.
Charles is proficient in R (statistical/programming software), MySQL, QGIS (mapping software), Excel, Access, responsive web design and application development (HTML, CSS, JavaScript) and other tools. He earned a master's in journalism at the University of Missouri and a bachelor's in political science from Georgia Southern University.
He succeeds Liz Lucas, who served as IRE's database library director for four years. She now works as a correspondent for Kaiser Health News.