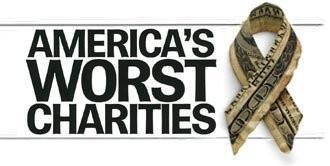 A joint investigation by The Center for Investigative Reporting, the Tampa Bay Times and CNN identified America's 50 worst charities -- organizations that plead for financial support and lie to donors about where their money goes, taking multiple salaries and secretly paying themselves or their friends through consulting fees and fundraising contracts.
Reporters Kris Hundley and Kendall Taggart spent more than a year reviewing documents and building a one-of-a-kind database of the country's worst charitable organizations.
Find out more about what they found and how they found it as they join IRE in a live Google Hangout tomorrow. Tune in here at noon CT on Friday, June 14.
Got a question you'd like asked in the hangout? Send it to web@ire.org.