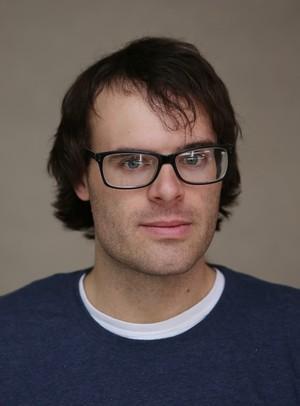 Cody Winchester of the Austin American-Statesman will join the IRE staff April 3 as a training director.
Cody brings six years of reporting experience plus advanced computer coding skills to the position. In Austin, Cody worked on a team at the newspaper that develops, tests and deploys interactive graphics, applications and other web products. Previously, he worked at the Omaha World-Herald as a reporter and web developer and at the Sioux Falls Argus Leader as a watchdog reporter.
As a reporter, he produced watchdog stories that dug into the environmental record of a local meatpacking plant, allegations of bid-rigging on a 911 network contract and secret payouts to executives at a nuclear station, among other topics. He coded online interactives for many of his stories, made internal tools for the newsroom and developed groundbreaking news applications that track public salaries, automate campaign finance data analysis, catch live election results and more.
In Austin, he contributed to his newspaper team's brown-bag training sessions and served as a data visualization consultant for a graduate-level reporting class at the University of Texas School of Journalism.
Cody fills a vacancy created by the departure of former IRE senior training director Jaimi Dowdell.
IRE training director Megan Luther has been promoted to senior training director. In her new role, Megan will supervise Cody, training director Denise Malan and data services director Charles Minshew.
"Our all-star training team will ensure that IRE continues providing innovative, relevant, and effective training and services," IRE Executive Director Doug Haddix said. "I'm excited about the prospects for new ways that we can help journalists sharpen their watchdog teeth and hone their skills."