Special Events
Welcome Reception
Thursday, March 10 at 6 p.m. in Denver III-IV
Kick off the conference with a welcome reception on Thursday night beginning at 6 p.m. Meet up with friends you have not seen since last year and welcome new attendees. Each attendee will receive one drink ticket for beer, wine, soda or bottled water.
Denver Brewery Tour
Denver has one of the best craft beer scenes in the country, and we're giving a limited number of CAR Conference attendees a way to visit some of the coolest spots. Learn more.
When: Thursday, March 10 from 7:30 – 11 p.m. (3.5 hours total)
Price: $45/person (Price includes: Transportation, one pint at each brewery and tips for the breweries and tour bus driver)
How it works: Banjo Billy's tour busses will pick participants up at the conference hotel at 7:30 p.m. The busses will stop at three breweries. (The exact stops will be determined later, but we've listed some of the possibilities below.) At each stop, participants will get tours and insider information on the Denver beer scene. The tour will take about 3.5 hours, and participants will be dropped back at the conference hotel when it's over.
Requirements: Must be 21 or older to participate.
Because of limited seating on the tour busses, only 50 people can sign up for this event. Sign up now!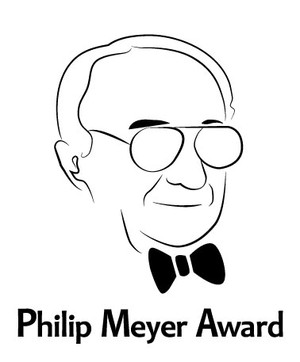 Philip Meyer Journalism Awards
Friday, March 11 at 6 p.m. in Colorado E-J
The presentation of the 2015 Philip Meyer Journalism Awards will take place on Friday at the 2016 CAR Conference in Denver. The awards recognize the best uses of social research methods in journalism and are named in honor of Philip Meyer, author of "Precision Journalism" and retired Knight Chair in Journalism and UNC School of Journalism and Mass Communications.
Three awards are given annually — a first, second and third place — to recognize the best work using techniques that are part of precision journalism, computer-assisted reporting and social science research. The awards are: $500 for first, $300 for second, and $200 for third.
For information on the 2015 Award winners, click here.
Philip Meyer Journalism Awards Reception
Friday, March 11 at 6:15 p.m. in Denver III-IV
Join fellow CAR attendees and award winners at a reception with light hor d' oeuvres and a cash bar immediately following the awards presentation beginning at 6:15 p.m. Friday in Denver III-IV.