The late David Donald, an award-winning data editor and IRE training director, will be inducted into the new IRE Ring of Honor next year.
The Ring of Honor is a fundraising initiative that supports fellowships for investigative journalists. It celebrates current and past IRE members who have made significant contributions to the organization and to the field of investigative journalism.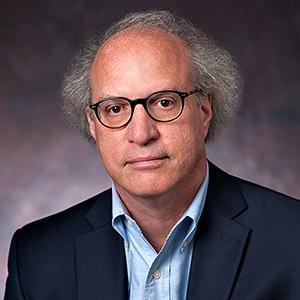 Donald was known for his gentle wit and for imparting a sense of confidence about data journalism in his students and colleagues alike. He died in December 2016 after a yearlong battle with cancer. He was 64.
After his time with IRE as a trainer, Donald became a data editor at the Center for Public Integrity and later at the Investigative Reporting Workshop. He also worked as a research and project editor at the Savannah Morning News in Georgia. During his career, he was a data journalist in residence at American University's School of Communication and taught at Northwestern's Medill School of Journalism and at Savannah State University. He was known as an "evangelist" of computer-assisted reporting.
"David could put anyone at ease and make them believe that, no matter how complicated something seemed, they could handle it," said Mark Horvit, former IRE executive director.
Donald's nomination was presented by Jennifer LaFleur of the Center for Public Integrity, and was supported by a large group known as "Friends of D Squared."
After a member is nominated for the honor, the IRE Board of Directors reviews the nomination. If the nomination is approved, friends and family launch a fundraising campaign in the nominee's honor. A minimum of $2,500 in donations must be raised for a nominee to be inducted into the Ring of Honor.
Donors in support of Donald's nomination already have exceeded the minimum, but donations are still being accepted.
The induction ceremony will take place at the awards luncheon at the next IRE conference set for June 22-25, 2023 in Orlando, Florida.
Tax-deductible donations to the Ring of Honor memorialize the legacy of these influential mentors and newsroom leaders while financially supporting the next generation of investigative journalists. Fellowships allow qualified recipients to access IRE benefits, such as attending conferences, participating in training and networking with other investigative journalists.
To nominate someone for the IRE Ring of Honor, fill out a short nomination form available under the "Donate" link on the IRE website.
For questions, send an email to Anna Lopez at anna@ire.org.