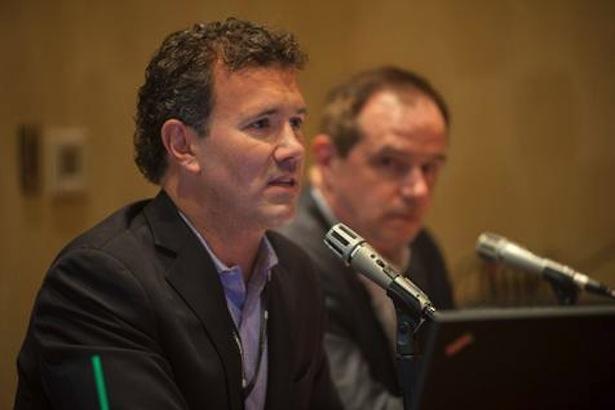 T.J. Quinn leads discussion on "Performance Enhancing Drugs" as Michael Fish looks on. Photo: Travis Hartman.
T.J. Quinn, Michael Fish, Mark Fainaru-Wada and Steven Fainaru of ESPN's enterprise team led panels at the IRE Conference on investigating crucial sports issues such as concussions and performance-enhancing drugs.
ESPN's Front Row section has a writeup on the conference, including thoughts on the sports-centered sessions and other sessions as well, including better uses of Google and getting skeptical sources to talk. You can see ESPN's writeup here.