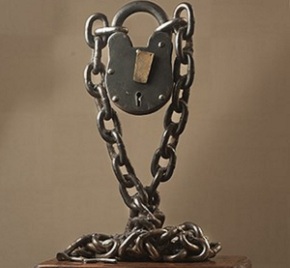 COLUMBIA, MISSOURI: Investigative Reporters and Editors is proud to announce the finalists for its 2019 Golden Padlock Award celebrating the most secretive government agency or individual in the United States.
"From protecting powerful companies and politicians from public scrutiny to hiding the use of millions in taxpayer dollars to shrouding serious crimes in secrecy, the honorees for this year's Golden Padlock Award are creative masters of information suppression," said Robert Cribb, chair of IRE's Golden Padlock committee. "Their skill, wit and perseverance in concealing hard truths from the people they serve illustrates a deep commitment to personal service at the public's expense by whatever means necessary."
The finalists are:
Michigan State University: For keeping sweeping sexual assault scandals under tight wraps, including serial abuse by disgraced team doctor Larry Nassar and hundreds of student complaints against faculty, staff and students. Last year, the attorney general's special counsel accused the university of trying to "stonewall" the Nassar investigation, saying MSU officials were disingenuous in their commitment to transparency by issuing misleading public statements and withholding key documents. That secrecy reached well beyond Nassar's case. Last year, MSU officials refused to release records detailing whether 38 of its top officials faced misconduct investigations, the Lansing State Journal reported. MSU also fought to withhold names of athletes in campus police records until a 2015 state supreme court ruling awarded ESPN the records. In a separate 2017 case, MSU took the remarkable step of suing ESPN in response to a similar request for police reports involving student athletes. The lawsuit was dismissed when a judge concluded the lawsuit could "dissuade persons from making FOIA requests...out of fear of being sued by a public body."
Former Houston Mayoral Press Secretary Darian Ward: For spending much of her time on the city's payroll working on side projects — including reality TV show pitches — instead of answering reporters' questions. More than 5,000 emails obtained through a records request last year revealed that Ward had a busy second career running a private TV production company with the assistance of a city email account and city time. Earning more than $93,000 a year, Ward tried to hide her emails from public release for obvious reasons — they showed she was distracted with priorities that had nothing to do with serving the people of Houston. After the news broke, Ward resigned and later pleaded guilty in court to conducting personal work on the taxpayer's dime and was granted probation.
Massachusetts Justice Officials: For a pattern of secrecy inside three vital public state agencies. The Massachusetts State Police and Massachusetts Comptroller are keeping secret the pay of hundreds of employees based on an obscure state policy that allows employees to request their pay be kept secret if they or a relative have ever been a victim of a crime. Another nomination honored the work of three district attorneys who refused to comply with a request for a basic list of cases they prosecuted and what happened to those cases. They refused again after a Superior Court judge ordered the agencies to turn over the records, instead deciding to appeal ‑ dragging out the process and increasing the legal bills. And finally, the Massachusetts court system for routinely holding secret criminal court hearings including kidnapping, rape, armed robbery, drug trafficking and attempted murder cases. Many of these cases involve police, politicians and other public officials who have had their cases dismissed at closed door hearings with no records available to the public. Over the last two years, these gate keepers have set aside nearly 62,000 cases, tossing charges involving serious injuries or deaths.
New York City Economic Development Corporation (NYCEDC): For controlling millions in public money while trying to avoid public oversight. Though technically a not-for-profit, the NYCEDC performs government functions, like managing city contracts, and controls hundreds of millions of dollars of public money and assets. In 2018, when New York City was among the jurisdictions vying to be the home of a new Amazon headquarters, the NYCEDC entered into a non-disclosure agreement with the online retailer, agreeing to keep secret certain aspects of their negotiations on behalf of the city.  An unusual feature of the NDA was a promise from the NYCEDC to "give Amazon prior written notice" of any Freedom of Information Law requests related to the city's bid. More recently, the NYCEDC has come under fire from the city's comptroller for a lack of transparency in the bidding and selection process for the city's ferry program. According to comptroller Scott Stringer, the NYCEDC has failed to "provide the full range of information, supporting documents and analyses necessary" to assess its $232 million contract with a ferry operator.
Mine Safety and Health Administration (MSHA): For arbitrarily withholding monthly reports that reveal how mining companies are failing to pay millions of dollars in penalties for violations of safety laws. The penalties are a major enforcement tool and are designed to discourage safety violations that put miners at risk of injury and death. The federal agency had routinely made such records available until NPR discovered that many coal mining companies were continuing to operate without paying the safety fines. Taxpayers had to pay a $17,000 legal bill to resolve a FOIA lawsuit filed by NPR to obtain the records. Documents released to NPR as a result of the lawsuit showed the agency had lied about needing more time to compile the records, and that mining companies – including those tied to West Virginia Gov. Jim Justice – had failed to pay a total of $56 million in fines.
Former Alabama Attorney General Luther Strange: For withholding records cementing his role in an alleged bribery conspiracy. Strange's former office denied the possession of documents showing he forwarded a ghostwritten letter to the EPA in order to undermine the toxic soil cleanup at a superfund site. Those documents later surfaced as evidence in a Department of Justice probe, proving a reporter's suspicion -- a powerful law firm representing coal industry interests had actually written the letter. They'd also funded Strange's campaign. A federal trial centered around similar acts resulted in prison time for the firm's VP and two of its  lawyers. But Strange, who went on to fill AG Jeff Sessions's Senate seat, was never indicted, and there were no consequences for the AG's office for violating the state's open records law.
Charleston (S.C.) County School District: For not only giving a new car to an employee caught with child pornography on his district-provided laptop, but for also refusing to release documents showing the school district had settled complaints brought by children claiming they were sexually molested by the man. WCSC-TV in Charleston asked for the settlement documents in March 2018. It would take seven months and repeated requests from reporters and lawyers for their release. When reporters asked for three months of emails that may explain why the man was still employed after the pornography was found and police were investigating, the district demanded more than $11,000 for the records. In another case, a judge ruled that the district deleted surveillance video -- in violation of its own policies -- showing a child allegedly attacked multiple times at school.
The winner will be announced June 15 at IRE's annual conference in Houston. A representative from the winning agency will be invited to receive the honor.
Investigative Reporters and Editors is a grassroots nonprofit organization dedicated to improving the quality of investigative reporting.
Judges for the 2019 Golden Padlock:
Rob Cribb, The Toronto Star — Committee Chair

Andrew Ba Tran, The Washington Post

Nicole Carr, WSB-TV

John Tedesco, Houston Chronicle

Katie Townsend, Reporters Committee for Freedom of the Press

Jodi Upton, Syracuse University
CONTACT:
Robert Cribb, Golden Padlock committee chair: 416-579-0289; rcribb@thestar.ca

Doug Haddix, IRE Executive Director: 573-882-1984; doug@ire.org