Five journalists share tips and ideas for creating a culture of inclusivity, regardless of job title, in their newsrooms.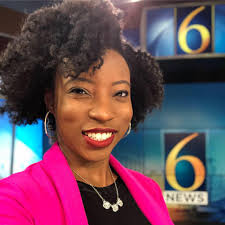 Ashley Graham, WLNS (Lansing, Michigan):
"It's important for everyone in the newsroom to be open to 'diverse' story pitches. Many journalists of color find that pitches related to their respective communities get turned down for being too "niche" for their audience. Newsrooms should always work to expand their reach, and telling stories from an underrepresented community is a great way to do that. The more diverse storytellers feel their perspectives, insight and knowledge will be considered, the more likely they are to pitch and produce those stories. Encourage journalists in your newsroom to spend time developing sources, seeking out experts and finding data that specifically relate to marginalized communities."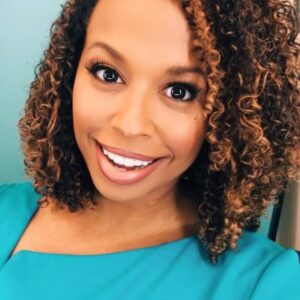 Romney Smith, WKYC (Cleveland):
"Ask tough questions. If your organization is struggling to hire and retain diverse talent, ask yourself and your management team why, and be honest. Are their voices heard and respected at editorial meetings? Are you supportive of stories that focus on a minority issue? Diverse talent should also be allowed to look diverse. I've worked at two TV stations that required straight hair, and it was expensive and unnecessary. It sends visual cues to viewers that the station isn't really accepting of diverse forms of beauty. If you want me, accept all of me.
Build strategic partnerships. This can be through a mentorship initiative with a local college journalism program, sponsoring important minority community events or supporting your diverse employees by letting them do a story or series that specifically affects minority communities. Don't have that much wiggle room on air? Support a digital-only series and promote it in your on-air newscast."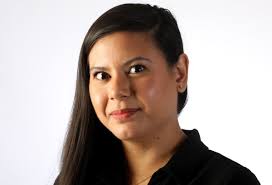 Ana Ley, The Virginian-Pilot:
"Spread awareness. Respect that journalists of color have a connection with black and brown communities that white and white-passing journalists will never share, no matter how educated they are or whether they're multilingual. Keep the pressure on editors to hire more people of color, especially if you have the career capital to get their attention. A lot of black and brown journalists — especially younger ones — aren't taken seriously when they complain about newsroom inequities. Stop placing the onus on journalists of color to balance the scales.
Mobilize and recruit. At The Virginian-Pilot, our newly formed bargaining committee drafted contract language that would force Tribune Publishing to interview candidates of color for every job opening, to post every available position and to eventually employ a newsroom that more adequately reflects the demographic makeup of the communities we serve. We also hope to address pay gaps, which disproportionately harm historically marginalized groups. Think about recommending people of color you've met at conferences or through social media when there's a job opening in your newsroom. Cast a wider net to include people you wouldn't know through your usual journalism circles."
Lam Thuy Vo, BuzzFeed News:
"Tell us how much you make. Minorities in newsrooms are often paid less than their white and male counterparts. What's more, journalists from communities of color may come from socioeconomically disenfranchised backgrounds — they've had to support relatives early in their career or were surrounded by family members who made working-class wages. They may not have the same idea of a 'normal' journalism wage. This is why data is essential: Salary information about their colleagues and peers can help them make informed arguments for why they should make a certain wage without having to defend their worth. Check out jocresources.com/salary.
Be generous with editorial space and bylines. If you've worked on a big story that was a success, you're often given more time, editorial support and manpower to report future stories. A lot of journalists love to hog this capital. Whether you were set up for success (your editor took a particular liking to you, you went to an elite school, you came out of school debt-free, etc.) or whether you genuinely worked your way up the ladder, your privilege is your wealth and, if you truly care about diversity, you should share it. Get less-experienced reporters involved in these stories and share your byline. Support their story ideas in pitch meetings."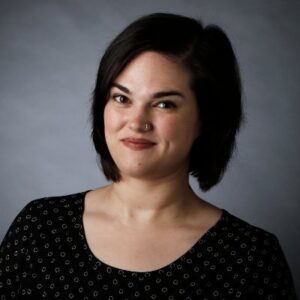 Madi Alexander, The Dallas Morning News:
"Take responsibility for educating yourself. Many journalism organizations, including the Association of LGBTQ Journalists, the Native American Journalists Association and the National Center on Disability and Journalism, compile style guides. Just as you would consult these resources in the course of your reporting, do the same as you get more involved in diversity and inclusion efforts in the newsroom. Beyond learning the correct terminology, seek out personal stories or essays from people who belong to marginalized communities. A person's own words are the best way to learn about their lived experiences.
Get comfortable talking about pronouns. Asking about and correctly using someone's pronouns is one of the most basic ways to show respect for their humanity and their gender identity. Pronouns are not obvious, so don't assume anything based on appearance. If you accidentally misgender someone by using the incorrect pronoun, don't make a big deal about it. Simply apologize, correct yourself and move on. List your pronouns in your email signature, on business cards, on name badges and on your social media profiles. Ask for pronouns to become a standard part of any form or biographical information collected by groups and organizations."
Check out what else is in IRE's journal on diversity problems in the journalism industry. This issue is available to members and nonmembers.