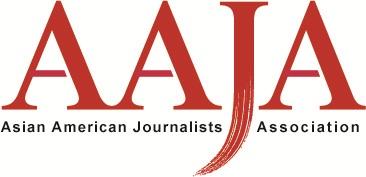 The Asian American Journalists Association and Investigative Reporters and Editors are creating a unique opportunity for members of both organizations to take advantage of the training offered at three national events in 2014: IRE's Computer-Assisted Reporting Conference in Baltimore in late February, IRE's annual conference in San Francisco in June and the AAJA National Convention in Washington D.C. in August.
Members of each organization can use their existing membership to register for any of these events, meaning AAJA members don't need to purchase IRE memberships, and IRE members won't be required to join AAJA.
"AAJA and IRE have a long tradition of training our members on the latest technology and knowledge needed to excel in their jobs," AAJA President Paul Cheung said. "With this partnership, we will offer our members unparalleled access to three fantastic conferences that focus on improving the quality of journalism across all platforms."
IRE President David Cay Johnston said there are multiple benefits. "Members of both IRE and AAJA will benefit from our new partnership, making not just three conferences available to members of both organizations, but by learning from one another how to do even better quality journalism in these challenging times," Johnston said.
In addition, AAJA is planning to present sessions at the IRE Conference, and IRE will offer training at the AAJA Conference.
The three conferences drew more than 3,100 attendees from throughout the world in 2013.
Registration for IRE's Computer-Assisted Reporting Conference is already underway here, and AAJA members can register here. Registration for the annual AAJA and IRE conferences opens in December. More information on the AAJA conference is available here, and details on the IRE Conference in June are coming soon at www.ire.org.
For more information, contact AAJA Executive Director Kathy Chow at kathyc@aaja.org and IRE Executive Director Mark Horvit at mark@ire.org.