The late Tom Torok, a pioneering data journalist whose sessions at NICAR and IRE conferences were among the most popular for years, will be one of the inaugural nominees inducted into the new IRE Ring of Honor next year.
A fundraising initiative that supports fellowships for investigative journalists, the Ring of Honor celebrates current and past IRE members who have made a significant contribution to the organization and to the field of investigative journalism.
Torok fills both requirements with ease.
He was a journalist for more than 40 years, working for seven newspapers, including The New York Times and the Philadelphia Inquirer. At The New York Times, he created and managed the paper's data journalism team, which helped bring home eight Pulitzer Prizes during his 13-year tenure. Previously, he was a columnist and reporter for 18 years at the Philadelphia Inquirer, where he was part of four teams that were Pulitzer-Prize finalists.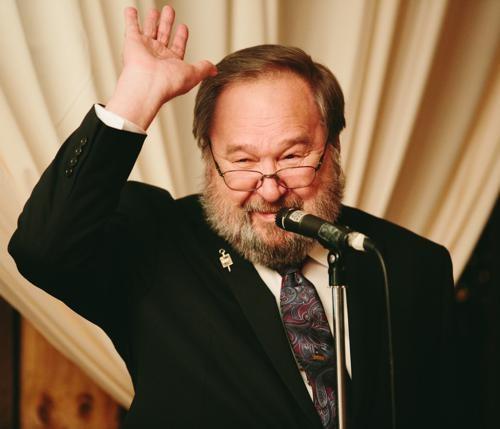 After he retired in 2013, he focused on teaching across the United States and internationally, especially working with Ukrainian journalists.
During his career, he developed innovative data analysis programs that he freely shared with journalists everywhere and was an enthusiastic teacher with a lively sense of humor to the end. He died March 6, 2022, after a brief illness.
Torok was nominated by Andy Lehren of NBC News.
"Tom represents the best in the IRE and NICAR spirit, not only excelling at his own work, but he tirelessly helped others, generously teaching and sharing with others," Lehren said in making the nomination.
After a member is nominated for the honor, the IRE Board of Directors reviews the nomination. If the nomination is approved, friends and family launch a fundraising campaign in the nominee's honor. A minimum of $2,500 in donations must be raised for a nominee to be inducted into the Ring of Honor.
Donors in support of Torok's nomination already have exceeded the minimum, but donations still are accepted.
The induction ceremony will take place at the awards luncheon at the IRE conference scheduled for June 22-25, 2023, in Orlando, Florida.
Tax-deductible donations to the Ring of Honor memorialize the legacy of these influential mentors and newsroom leaders while financially supporting the next generation of investigative journalists. Fellowships allow qualified recipients to access IRE benefits, such as attending conferences, participating in training and networking with other investigative journalists.
To nominate someone for the IRE Ring of Honor, fill out a short nomination form available under the "Donate" link on the IRE website.
For questions, send an email to Anna Lopez at anna@ire.org.