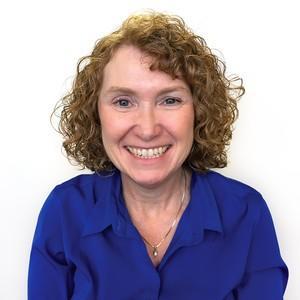 Chris Vachon will join IRE on Sept. 18 as director of partnerships to lead efforts involving fundraising, sponsorships, fellowships and scholarships, business partnerships and related new initiatives.
For the past 13 years, Vachon has worked at the national SPJ headquarters in Indianapolis, including the past 11 years as associate executive director. She brings a wealth of experience and an impressive track record to her new role. At SPJ, her work included grant management, fundraising, conference and event planning, conference sponsorships, business partnerships and scholarships. As associate executive director, she helped manage a staff of 12 employees.
One notable example of her many accomplishments: An SPJ partnership with Google News Lab that has trained 8,000 journalists during the past two years on how best to use Google tools for reporting and storytelling. She has managed all facets of the program.
"IRE will benefit from her deep network among foundations, funders, other journalism groups and journalists across the country," IRE Executive Director Doug Haddix said. "I've seen Chris's work firsthand for several years and have been impressed with her energy and dedication to strengthening journalism."
Previously, Vachon worked as a sales representative for Standard Register Co. and assistant dean of students at Purdue University. She earned a bachelor's degree in elementary education from Ball State University in Indiana and a master's degree in higher education administration from Bowling Green State University in Ohio.