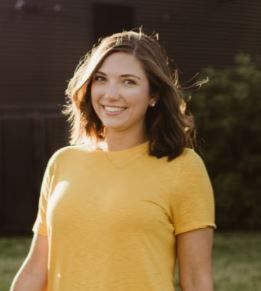 Multimedia journalist Madison Fleck has been named IRE's new Editorial Director.
Since May 2017, Fleck has worked at ABC 17 in Columbia, Missouri, as a producer and content editor. She assigns stories and guides reporters; writes and edits stories for digital platforms and social media; and writes scripts. In addition, she is teaching a journalism class this semester at the Missouri School of Journalism.
Fleck earned a master's degree in convergence journalism from the University of Missouri, where she worked for two years as managing editor and then as editor in chief of Vox Magazine, a weekly city magazine. She received a bachelor's degree in journalism from West Virginia University, where she worked in several roles at The Daily Athenaeum newspaper, including editor in chief.
As Editorial Director, Fleck will serve as managing editor of the quarterly IRE Journal magazine. She also will oversee content on IRE's website, social media channels,  e-newsletters and IRE Radio podcast. She will supervise one part-time staff member and several part-time student workers.
"Madison is fluent across all platforms, which will help her hit the ground running for IRE," said IRE Executive Director Doug Haddix. "Her mix of skills and experience involving a weekly print magazine, WordPress, social media, digital storytelling, newspapers and TV impressed us."
Fleck, who begins her IRE job on March 2, will report to Haddix. She succeeds current Editorial Director Sarah Hutchins, who is transitioning to a new full-time role as an IRE trainer.
"Investigative journalism continues to be an imperative part of institutional oversight across the world," Fleck said. "I'm thrilled to have the opportunity to work with the talented journalists at IRE and be part of highlighting investigative journalism on an international scale."