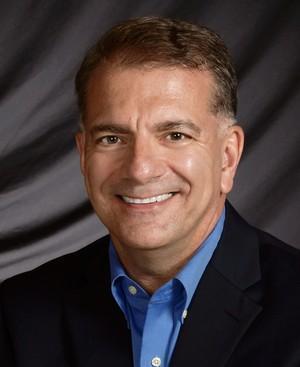 Doug Haddix
Investigative Reporters & Editors, a worldwide organization representing more than 5,500 journalists, has named Doug Haddix as its new executive director.
Haddix, director of the Kiplinger Program in Public Affairs Journalism, previously worked as a training director for IRE and as an investigative editor at The Columbus Dispatch in Ohio.
"The entire IRE Board of Directors is excited to name Doug Haddix as Executive Director. His management skills and extensive experience in journalism, training, education and fundraising are the perfect fit to lead IRE into the future," IRE Board President Matt Goldberg said.
Haddix will oversee all of IRE's programs, including the National Institute for Computer-Assisted Reporting (NICAR) and DocumentCloud. IRE has an annual budget of about $2.2 million, which includes professional training programs, online training tools, a resource center and data library.
"I'm thrilled and honored to lead IRE during such a pivotal time in our news industry and society as a whole," Haddix said. "The need for high-impact watchdog reporting has never been greater. IRE is positioned well to strengthen its global role in training and equipping journalists with the knowledge, strategy and tools to hold those in power accountable for their actions."
Haddix has run the Kiplinger program, based at Ohio State University, since October 2011. He has a master's degree in journalism from Indiana University, and is married to Margaret, a best-selling author of novels for teens and children.
IRE conducted a national search for the executive director position.
"I would truly like to thank everyone involved in the process. The IRE search committee dedicated their time and expertise to conduct thorough interviews and identify outstanding candidates for the job," Goldberg said.
Haddix will take over the job on Oct. 24 from Mark Horvit, who served as executive director for almost nine years and who is leaving to head the state government reporting program at the University of Missouri School of Journalism.