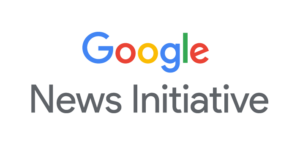 Small and mid-sized newsrooms in the United States and Canada will receive immersive IRE data training to bolster local news coverage through a new partnership with the Google News Initiative (GNI).
As part of the Data in Local Newsrooms Training program, IRE will select 10 newsrooms in the U.S. and Canada through a competitive application process to receive the free training. Each newsroom selected will receive two days of in-house IRE data training, plus 15 hours of follow-up data consultation and services as part of an ongoing partnership with IRE.
"The ability to find reliable data, analyze it and visualize the findings through creative storytelling adds firepower to investigative stories," IRE Executive Director Doug Haddix said. "We're thrilled to team up with Google News Initiative to help more newsrooms ramp up their data skills. Readers and viewers across North America will benefit from stronger investigative stories with impact."
"Part of the ongoing work of the Google News Initiative is to bring together the best practices from leaders in the field, and journalists interested in exploring new methods to help solve real challenges in newsrooms," said Nicholas Whitaker, Strategic Partner Lead on the Google News Initiative. "This program will draw from IRE's expertise in delivering the very latest data skills and education to journalists across the U.S. and Canada, and support those journalists with the ongoing guidance they need to sustainably enhance their workflows and reporting."
The program is designed to help small to medium-sized newsrooms improve their use of data for bolstering local news coverage. Here are the criteria to apply:
For newspapers, Sunday circulation of 100,000 and below.

For magazines, circulation of 100,000 and below.

For broadcast, markets below the Top 20.

For online-only organizations, sites with local or regional audiences.
If you're interested in receiving more information once the program fully launches later this spring, please complete this short online form.
For 30 years, IRE has operated its data services and training program known as NICAR, the National Institute for Computer-Assisted Reporting, a joint program with the University of Missouri. Through hands-on training, IRE and NICAR have equipped thousands of journalists across the United States and around the world with data skills to enhance investigative stories across all platforms.
IRE awards the Philip Meyer Awards each year to recognize the highest-caliber work involving data and social science methods. This year's winners included investigations that uncovered hundreds of uncounted deaths in Puerto Rico in the aftermath of Hurricane Maria, environmental hazards in Philadelphia schools that create serious health problems for children, tax loopholes involving stocks and private foundations, and systematic exclusion of African-Americans on juries in Mississippi.
IRE also provides a selection of national databases for sale that have been standardized and cleaned for easier analysis. Datasets popular with journalists include the National Bridge Inventory, Boat Accidents, National Inventory of Dams, a simplified College Scorecard, FBI Uniform Crime Reports and fatal vehicle accidents.
"Data often helps uncover stories that otherwise would be hidden from the public," Haddix said. "Equipping journalists with data skills empowers them to find and produce hard-hitting stories that make a positive difference in their local communities. With data, journalists can fact-check claims of politicians, business leaders and other officials to help hold them accountable to the people."