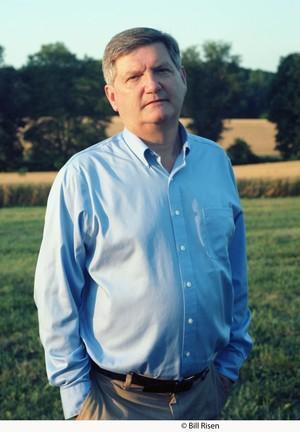 James Risen
We hope you're making plans to join us in Philadelphia June 4-7 for the IRE Conference.
We'll be sharing expected speakers and panels soon, but we're excited to announce our 2015 keynote speaker – James Risen.
Risen is an investigative reporter for the New York Times, based in Washington. He was the winner of the 2006 Pulitzer Prize for national reporting and was a member of the New York Times reporting team that won the 2002 Pulitzer Prize for explanatory reporting. He was also the winner of the 2006 Goldsmith Prize for investigative reporting.
Risen joined the New York Times in 1998, after previously working at the Los Angeles Times. He is the author or co-author of four books. The first was Wrath of Angels: The American Abortion War (1998), the first comprehensive history of the anti-abortion movement in the United States. The second, The Main Enemy: The Inside Story of the CIA's Final Showdown with the KGB (2003), won the 2003 Cornelius Ryan Award from the Overseas Press Club as the year's best non-fiction book on international affairs. His third book, State of War: The Secret History of the CIA and the Bush Administration (2006), was a national bestseller. His most recent book, Pay Any Price: Greed, Power, and Endless War (2014), looks at the hidden costs of war.
Risen recently prevailed in a lengthy legal battle against the Obama administration, which had been trying to crack down on government officials leaking national security information to reporters. The Justice Department wanted Risen to testify at the trial of Jeffrey Sterling, an ex-CIA officer charged with leaking details about a botched operation in Iran. Prosecutors thought Sterling took his concerns about the program to Risen, who described it in "State of War." Lawyers in January said Risen would not be called to testify.
"The IRE Board is thrilled to have James Risen as the Keynote speaker at our National conference," said Matt Goldberg, chairman of the Conference Committee. "Throughout his career, James has been a champion in the fight for information. His reporting has shed a bright light on government secrecy and his pursuit of journalism in the face of personal prosecution is inspiring."