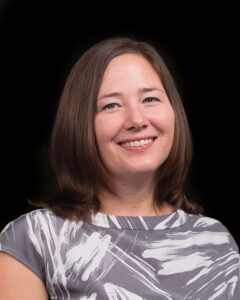 Denise Malan has been named IRE's deputy executive director. In her expanded role, Malan will oversee all of IRE's training programs, event logistics and the IRE Resource Center.
"As IRE has grown in recent years, it's become clear that we need to consolidate all facets of training under one strong leader," said Doug Haddix, IRE executive director. "Denise is an exceptionally talented leader. She understands the value of a holistic approach that blends an engaging curriculum, smooth logistics and ongoing resources."
Malan has served for more than two years as IRE's senior training director. Previously, she worked as an IRE trainer; as director of data services in a joint position with IRE and the Institute for Nonprofit News (INN); and as interim CEO of INN. Her newsroom positions included data/investigations editor and reporter at the Corpus Christi Caller-Times and reporter at The Morning News in northwestern Arkansas.
Malan earned a master's degree in data science and analytics at the University of Missouri and a bachelor's degree in journalism and physics at the University of Arkansas at Fayetteville.
"I'm excited to take on this new role as the IRE team and programs continue to grow," Malan said. "Our focus will continue to be serving our members and delivering top-notch training to help them in their jobs."