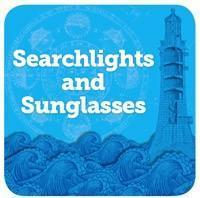 The Knight Foundation has published a new book titled "Searchlights and Sunglasses: Field Notes from the Digital Age of Journalism," which looks at the challenges facing journalism and includes essays on investigative reporting.
Written by Eric Newton of the Knight Foundation, the text is intended to double as a tool for journalism educators, with more than 1,000 lesson plans and resources.
The text is available at searchlightsandsunglasses.org. You can read more about the project on the Knight Blog or follow the conversation on social media with #edshift.