Jill Abramson, who took over as executive editor of The New York Times in September, will deliver the keynote address at the 2012 IRE Conference in Boston.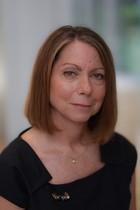 She is the first woman to hold that position in the newspaper's more than 160-year history.
More than 800 journalists and journalism educators are expected to attend the four-day conference that focuses on accountability reporting techniques and trends. Abramson will deliver the keynote speech during annual IRE Awards luncheon on Saturday, June 16, 2012. She follows CBS News Chairman Jeff Fager, who was the keynote speaker at the 2011 IRE Conference.
"Jill has been a long time champion of investigative reporting so it's an honor for us to have her share her wisdom, not just on watchdog reporting, but her views on where our industry," IRE Board President Manny Garcia said
Abramson joined Times in 1997 and has served as Washington editor, Washington Bureau chief and managing editor prior to her appointment as executive editor. As managing editor from August 2003 to August 2011, she helped supervise coverage of two wars, four national elections, hurricanes and oil spills.
Previously, Abramson worked at The Wall Street Journal from 1988 to 1997. While there, she served as deputy bureau chief in its Washington, D.C., bureau and investigative reporter, covering money and politics.
Read more about Abramson's journalism career and continue to check the 2012 IRE Conference pages as additional speakers and events are announced.