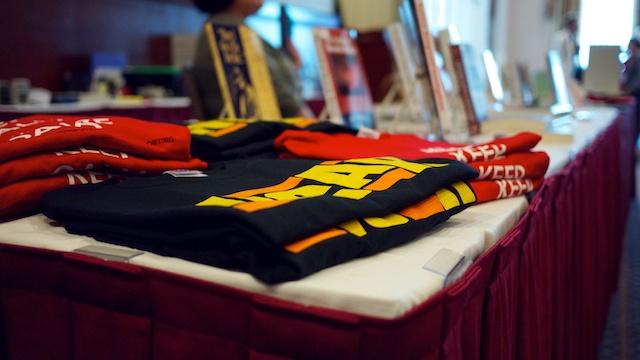 Hundreds of attendees and dozens of speakers descended on St. Louis for the 2012 Computer-Assisted Reporting Conference, for a weekend packed with data analysis, web development, other sessions, and a panda costume.
We had a full team of students attending and blogging about panels throughout the conference. In all, the bloggers covered dozens of sessions, on topics ranging from web scraping to best data visualization practices to how to find stories in data. Those blog posts are archived at the CAR Conference Blog.
Tipsheets for all sessions are currently being collected and added to the system, and will soon be available for all members. Click here to browse through tipsheets from the conference. Chrys Wu of Hacks/Hackers also collected web resources and handouts from dozens of panels.
IRE staff member are preparing for the IRE Conference in Boston, June 14-17, and already planning for next year's CAR Conference in Louisville. Have an idea for a panel or demo? Share it with IRE Training Director Jaimi Dowdell at jaimi@ire.org.
Lastly, Dan Sinker at PBS's MediaShift Ideas Lab and Alex Howard at O'Reilly Radar have posted great write-ups of the conference. And Rhiannon Coppin, a Vancouver-based journalist for CBC, compiled a Storify of photos from the weekend:
[View the story "Gallery: #NICAR12, the Tweeted*" on Storify]