By Pamela Cyran
@CyranStar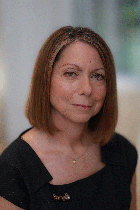 New York Times executive editor Jill Abramson's keynote address during the IRE Awards Luncheon stressed the importance of investigative reporting and warned of a crack down against sources who leak information.
Abramson reminded us that 2012 marks an important year in investigative reporting history – the 40th anniversary of Watergate.
"Their reporting sparked my interest in investigative reporting," she said.
Abramson said she now has a computer chip in her brain that constantly tells her to "follow the money."
At The New York Times, Abramson is "immensely proud of the investigations done in recent months," referring to the reports on corruption and scandal in Wal-Mart and China, and the recent investigations on the developmentally disabled and the business of horseracing.
I was two months into my semester with the New England Center for Investigative Reporting when I read the horrors of horseracing. I became bug-eyed and my jaw didn't close until the very last word. You all probably have that one story that really brought you into this job. For Abramson it was Watergate. For me it was horseracing.
Abramson finished by saying reports on government secrecy is now more than ever an "urgent matter." The Obama Administration has six prosecutions involving leaks under the 1917 Espionage Act, which Abramson said is double in all other previous administration combined.
The Obama Administration criticizes The New York Times for publishing secret information. Republicans accuse the Obama Administration for purposely leaking the information. Sources fear legal retribution for talking to reporters, reporters fear being subpoenaed and prosecuted themselves.
"The environment in Washington has never been more hostile to report in," she said.
Abramson said The New York Times' reports did not come from leaks. They came from months of good ol' fashioned shoe-leather reporting: checking the motives of sources, challenging sources, double and triple checking the facts. Stories don't just "fall into our hands," Abramson said.
Doesn't the public need this information and can't they be trusted with the truth, Abramson asked IRE members.
"Investigative reporting has never been so ambitious and so important."
Pamela Cyran is a journalism graduate student at Emerson College.
[View the story "Jill Abramson Keynote speech IRE12" on Storify]