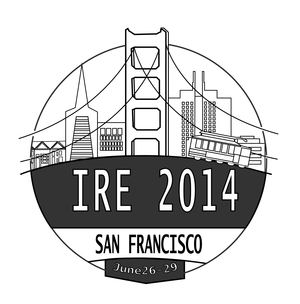 Friday is the last day to submit panel ideas for the upcoming IRE Conference, June 26-29, 2014 in San Francisco, CA.
If your panel is selected, you will be notified no later than mid-April. At that point, we will ask you to confirm your proposed speakers and provide more detail about the session. Since we are not able to accept every proposal, we do not recommend that you confirm each speaker in advance. It will not be possible to include every panel submitted in the program.
Because of the large number of speakers participating in the conference, IRE will not be able to cover travel and lodging.
Please include as much detail as possible when submitting your proposal. To submit your idea, click here.