Lightning Talks moderator Derek Willis of the New York Times kicks off the event filled with fast paced, pithy presentations. Organized by Willis and New York Times colleague Aron Pilhofer, lightning talks debuted at the 2010 CAR Conference in Phoenix and have grown in popularity -- this year's lightning talks had an overflow crowd.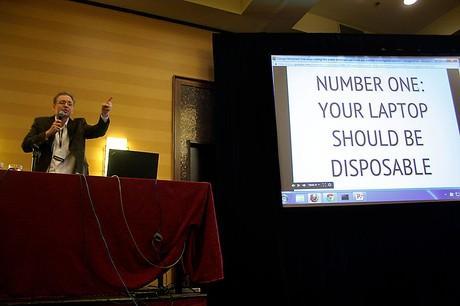 Ben Welsh of the Los Angeles Times channels Lewis Black during his lightning talk "Django Retrained: Five ways coding like a Web developer can make you a better investigative reporter."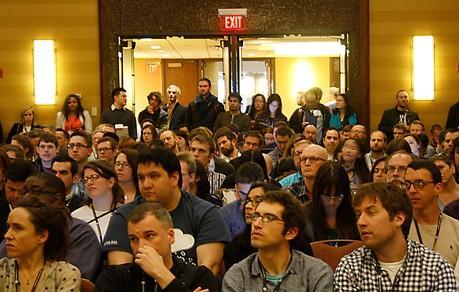 The Lightning Talks was a packed event, with the audience spilling out into the hallway. Other lightning talks that weren't presented during the hour-long session were presented at the bar, in the lobby and elsewhere throughout the week. Here's a full list of the proposed talks.
Katie Park, who works in digital design for The Washington Post, talks about how best to present big data sets on small screens.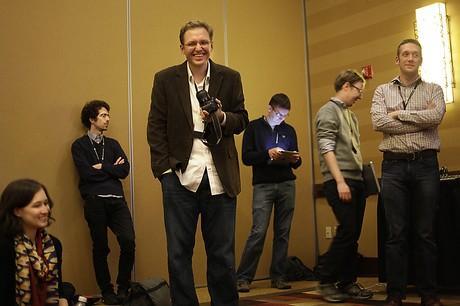 Presenters for the Lightning Talks laugh while Matt Waite talks about his invention, the TSA-a-Tron.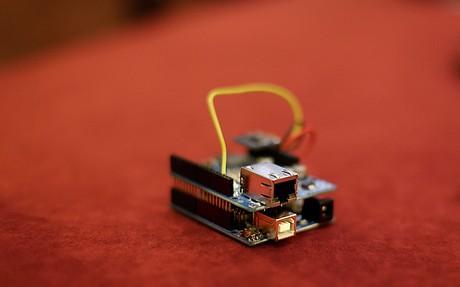 The TSA-a-Tron, built by Matt Waite from the University of Nebraska-Lincoln, to measure how badly TSA treated his luggage.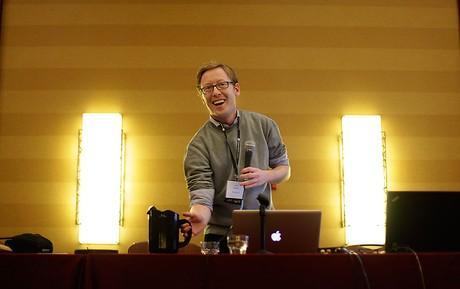 Jeff Larson from ProPublica smiles as he starts his talk on how to be your own Nate Silver.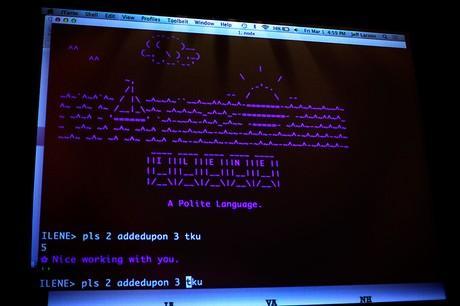 ILENE, a polite programming language that requires every line of code to start with a please and end with a thank you, was presented during a Lightning Talk by Jennifer LaFleur and Jeff Larson of ProPublica.