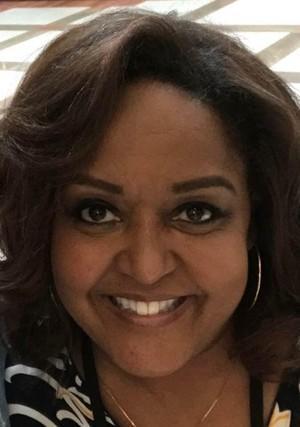 Cheryl W. Thompson
By Julie Christie, IRE & NICAR
The newly elected IRE Board of Directors named Cheryl W. Thompson president last week during the organization's annual conference in Orlando. She makes history as IRE's first African-American board president.
Thompson first joined the board in 2015 and became vice president in 2017.
She teaches investigative journalism at The George Washington University and writes investigative stories for The Washington Post.
This interview has been edited for clarity.
Christie: Tell us a bit about your history with IRE.
Thompson: I attended my first IRE conference in 1996 in Providence, Rhode Island. I was on a panel to talk about an investigation I had done into irregularities of a heart transplant program at the University of Kansas Medical Center. It was there that I knew I really wanted to be a part of this organization. I saw how organized it was. I saw the skills that it offered and I thought, "You know, I need to be part of this."
It was also in Providence that I met a recruiter from The Washington Post who attended my panel and asked me for my resume. I started at the Post the following January. So my point is, those connections are invaluable, but it helps when you belong to organizations like IRE. You just never know who you're going to meet.
It took me 19 years to decide to run for the IRE board. I just wanted to make sure when I ran for the board in 2015 that I had the time to devote to the organization. I don't believe in joining organizations if I can't give my all. So that's why it took so long, and then I knew enough about the organization where I really could contribute and bring something to the table.
What are you most excited about for your new role?
I'm excited that I get to continue working with the amazing folks on the board. Everyone is really dedicated to ensuring that IRE continues to thrive. I'm also excited to collaborate and share ideas that hopefully will move the organization forward. Investigative journalism is needed now more than ever in this country and also around the world.
Diversity in journalism is a huge conversation right now, especially at IRE. What does it mean for you to be the first black Board president?
I'm honored to lead this 5,700-member organization that I've been a part of for so long. I actually never thought that when I joined IRE, I would one day be its president. You know, I don't think like that. I just tried to work hard for the organization and pitch in where I saw need, like becoming a mentor to other young black journalists who want to do watchdog journalism. Being a woman of color who just happens to be board president allows me the opportunity to show everyone that IRE is about inclusivity. Our organization should reflect the tapestry of this country, which is not just black and white.
There are 13 faces on this board and none of us can succeed without the other members, so we're a team. There are not a lot of women of color in investigative journalism in print, but the numbers are growing and that's a good thing. So, I think having myself and others out there representing IRE could help continue to grow the numbers.
What do you think are the biggest challenges facing the organization?
While the organization is in good financial health, there's always a need for more funding. And the rapidly changing landscape of newsrooms as they cut back and reorganize is bound to have membership consequences for groups like IRE. But we will continue to look for ways to help fill the gaps created by staff cuts.
Looking ahead, what are your goals as board president?
When I first ran for the board in 2015, my platform was to increase diversity and boost student membership. I've worked diligently to help make that happen by ensuring that we have a diverse pool of speakers for conferences, and that we get students more involved.
Since I started teaching investigative journalism at George Washington University, more than 100 students have joined IRE. They love the resources IRE offers. I'm also a huge supporter of IRE's mentoring program and I want that to grow. We had about 175 mentors and mentees at this year's conference.
I'd also like to work closer with the international community. IRE collaborates with international partners and it would be terrific to do cross-border collaboration, but we need to find funding to do more training and collaboration in places like Africa. African journalists do amazing, sometimes dangerous work as investigative journalists, so it would be great to do more training and collaboration. I'm also proud to say that we had more than 100 international journalists from 20 countries at this year's conference in Orlando, and that included nearly two dozen from South Korea. So involving international journalists also builds our diversity.
Tell us a little bit about your current roles at The Washington Post and George Washington.
I like to say that I have the best of both worlds, at least that's what my editor told me when I was deciding what I wanted to be when I grew up. I'm teaching the next generation of journalists, and it's fantastic to be able to hopefully mold and shape them because they're going to to take over and this is going to be their world and they need to have the skills and tools to get out there and really do good journalism. So I'm happy to be able to do that, but I also still get to write investigative stories for The Washington Post. Journalism is my passion. It always has been and it always will be.