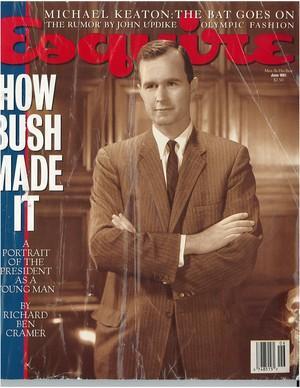 Richard Ben Cramer, a journalist who won the Pulitzer Prize in 1979 as a foreign correspondent for The Philadelphia Inquirer, died this week from complications of lung cancer. Cramer's writing career spanned politics and sports, and in addition to the Inquirer his work appeared in magazines such as Esquire and Rolling Stone. Cramer authored several books, including What It Takes: The Way to the White House, an in-depth look at the 1988 presidential election.
This week, IRE pulled a 1991 Esquire story by Richard Ben Cramer from its archives:
George Bush: How He Got Here
"A life of ease, wealth, advantage, this was his from birth, it was said. So it shocked the nation (and its Democrats, most pitiably) when, in 1988, Bush bared his ferocious campaign and later showed a taste for martial adventure, the moral crusade, the roll of the dice. How could we get such a President from such a life?"