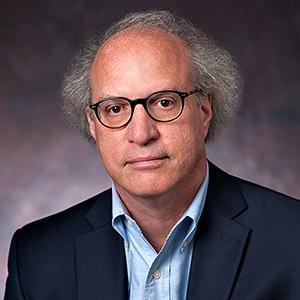 David Donald
Journalism lost a talented data analyst, editor and trainer with the death Saturday of David Donald, a former IRE national training director. David passed away at Reston Hospital Center in Virginia after a yearlong battle with cancer. He was 64.
David leaves a remarkable legacy: award-winning investigations, plus thousands of journalists across the United States and around the world who benefited from his training, advice and friendship. IRE is gathering remembrances of David on the IRE and NICAR Facebook page.
"It's impossible to overestimate the impact that David had on journalism, especially in the sweet spot of sophisticated data analysis and compelling storytelling," IRE executive director Doug Haddix said. "With his gentle manner and wry humor, David quietly mentored so many of us who benefited from his wisdom and guidance."
As IRE training director, David crisscrossed the country and ventured overseas regularly to help journalists, educators and students sharpen their watchdog reporting and computer-assisted reporting skills.
His wife, Joyce, thought of David during that era as a circuit preacher, spreading the gospel of CAR. "David loved his colleagues. I am so grateful he had so many beautiful friends. He loved you," Joyce wrote in an email. "In humor, I have been telling my family… now, David is in heaven teaching!"
"David could put anyone at ease and make them believe that, no matter how complicated something seemed, they could handle it."
– Mark Horvit, former IRE Executive Director
Brant Houston, a former IRE executive director who worked closely with David, remembered him as a talented trainer. "Not only of how to use data in journalism, but of how to conduct oneself with kindness, grace, humor, and civility in the often rough and irascible world of journalism."
David's patience and grace impressed former IRE executive director Mark Horvit, who credits David for teaching him much of what he knows today about data journalism. "David could put anyone at ease and make them believe that, no matter how complicated something seemed, they could handle it," Horvit said.
"That was true well beyond the classroom. David was the calm in the storm," Horvit said. "Not too long into my tenure at IRE, we started scheduling get-away meals during conferences, and those are some of the memories I'll cherish most. David, with a glass (or 2 or 3) of red wine, giving me that same calming, you-can-do-it feeling that he gave his students."
Most recently, David served as data editor at the Investigative Reporting Workshop and as data journalist in residence at American University's School of Communication. Previously, he worked as data editor at the Center for Public Integrity and as research and project editor at the Savannah Morning News.
David's work in journalism tackled a wide range of topics, including subprime lending, campus sexual assault and Medicare payment irregularities. His many journalism awards include: the Philip Meyer Award for the best journalism using social-science methods; the James K. Batten Award; a Peabody Award; an IRE Award; the Dart Award; and the Robert F. Kennedy Journalism Award. He has taught as an adjunct professor at Northwestern's Medill School of Journalism Washington program and at Savannah State University in Georgia.
He earned a master's degree in journalism from Kent State University and a bachelor's degree in English from Miami University in Ohio.
Funeral services are not being planned. Instead, his far-flung family will gather in coming months to remember David.
Mrs. Donald asked that donations in David's memory should be sent to IRE, where a special fund will be established in his name to further data journalism. Donations can be made online (note "David Donald Fund" as the specific fund) or by check to Investigative Reporters and Editors with "David Donald Fund" in the note line (141 Neff Annex, Missouri School of Journalism, Columbia, Missouri 65211).
David's impact will endure, in the ongoing news stories made possible through the gift of his training and mentorship. David's inspiration also will endure, in the hearts of journalists around the world who treasured his friendship.