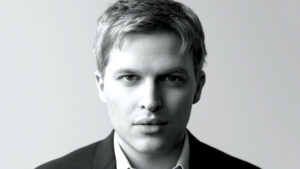 Acclaimed journalist Ronan Farrow will deliver the 2020 keynote address at the IRE national investigative journalism conference in June.
The conference, featuring nearly 400 speakers and 200 sessions, will take place June 18-21 in the Washington, D.C., area. More details, including links to registration and lodging, are available on the #IRE20 conference page.
"We are thrilled that Ronan has accepted our invitation," said IRE board president Cheryl W. Thompson, an investigative correspondent for NPR. "His dogged investigative reporting helped spark a global movement, and we look forward to his inspiring and motivating message."
Farrow will speak June 20 during the annual IRE Awards Luncheon, which celebrates the best investigative journalism produced across all news platforms.
Farrow is author of the best-selling "Catch and Kill: Lies, Spies and a Conspiracy to Protect Predators." His 2019 book details his efforts to investigate allegations of rape, sexual assault and abuse of women by powerful Hollywood producer Harvey Weinstein and allegations of intimidation and cover-up by powerful institutions including the news media.
Farrow is a contributing writer to The New Yorker, where his investigative work has won the Pulitzer Prize for public service, the National Magazine Award and the George Polk Award, among other honors. He previously worked as an anchor and investigative reporter at MSNBC and NBC News, with his print commentary and reporting appearing in publications including the Los Angeles Times, Wall Street Journal and the Washington Post.
Before his career in journalism, he served as a State Department official in Afghanistan and Pakistan. He is also the author of the New York Times bestseller "War on Peace: The End of Diplomacy and the Decline of American Influence." Farrow has been named one of Time Magazine's 100 Most Influential People and one of GQ's Men of the Year. He is a graduate of Yale Law School and a member of the New York Bar. He recently completed a Ph.D. in political science at Oxford University, where he studied as a Rhodes Scholar. He lives in New York.