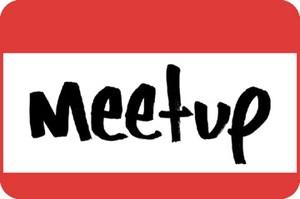 Three of our local Meetup groups – including a just-launched group in South Florida – are hosting events this August. These member-organized events are open to everyone, so feel free to bring a friend or colleague. Learn more about our Meetup groups.
IRE - DC: August, 12 2015 from 6:30-9 pm | IRE/NICAR Meetup - "Left Behind Edition"
Greetings fellow IRE-rs!
The usual August doldrums have descended on DC, and many of your colleagues have seemingly fled the city for various fun vacation spots this month.
But not all of us are lucky enough to escape the swampy heat Washington is known for slapping us in the face with in August -- so for those still in town, IRE is hosting an impromptu happy hour to help take the edge off.
Come join us Wednesday the 12th to catch up, grab a cold one and commiserate our lack of good vacation planning.
If your editor is out of town at the beach or Cape Cod, you know you've been waiting for an excuse to hit a good happy hour. And of course, if your boss is not on vacation, well hell, bring him/her along too! You can both bond over an after-work pint and some IRE social rejuvenation.
We'll be downstairs at the Laughing Man Tavern, at 1306 G St. See you then!
IRE Bay Area: August, 19 2015 at 7 pm | Investigators with Drinks
Share what you learned at IRE and catch up with colleagues at Dalva. The bar is just a two-minute walk from the 16th Street BART station, once you get to the bar, walk up the stairs to find us. KQED will provide light snacks and there will be a no-host bar. Freelancers are welcome.
IRE Miami-area: August 28, 2015 from 7-11 pm | Happy Friday Mixer!
Attention swampland journos! If you live in South Florida and you are happy that yet another wacky week of news has come to a close, take the risk and join members of the Investigative Reporters and Editors organization, the National Association of Hispanic Journalists and the Society of Professional Journalists for a night of drinks, food and crazy stories. Hopefully, it won't be raining but, as we all know too well, it will be hot and humid for sure.