Another year, another packed house for Lightning Talks. Thanks to everyone who helped make this event a success. In the coming weeks we'll be uploading videos from the talks and posting them here, on our conference blog.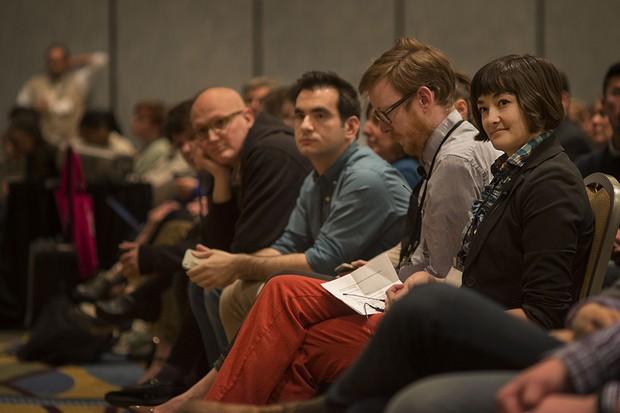 Darla Cameron from the Washington Post, listens to the introductions at NICAR 2015 Lightning Talks, which were the culmination of Friday's sessions. Cameron's talk was titled "The end of maps, in 7 charts."
Sisi Wei, of ProPublica, organizes presentations before the lightning talks start on Friday.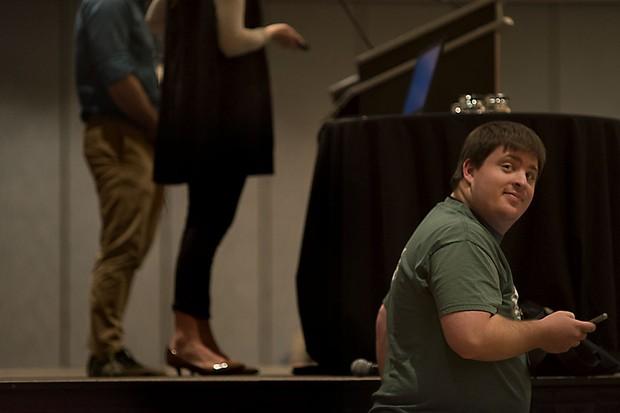 Jeremy Bowers, of the New York Times, watches a lightning talk presenattion as he keeps time for the speakers.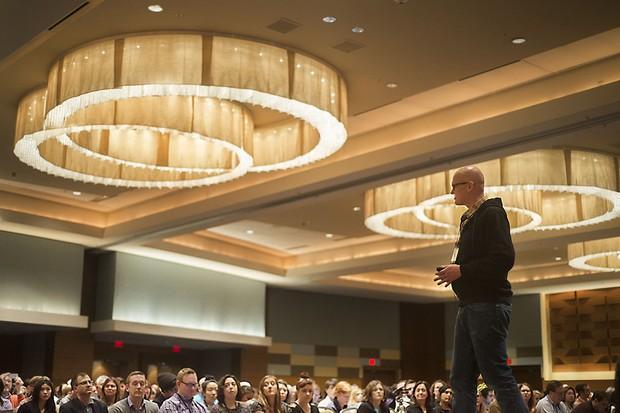 Chris Canipe, of The Wall Street Journal, talks about how hard it is to multi task during his lightning talk on Friday evening.
Photos by Travis Hartman