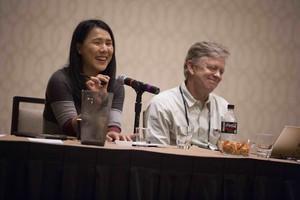 IRE's annual investigative reporting conference will be taking place June 14-17, 2018 in Orlando — and we want your input!
Use this form to share ideas, suggestions and other comments you think will help us plan the best possible conference. The only required field is your contact information (in case we want to follow up). No suggestion is too small. Since we can't accept every idea, please do not confirm anything at this point. We'll be in touch by late April if we want to follow up.
Here are a few ways you can use this form:
Share a speaker suggestion (no need to confirm attendance, we'll take care of that if your pitch is accepted)
Suggest a panel you'd like to attend
Tell us about a topic, skill or piece of software you'd like to see covered
Pitch an entire session (topic, speakers, title, etc.)
Tell us about a session you loved at a past conference or workshop and hope to see again in Orlando
Share your suggestions for making the conference a more inclusive environment for all attendees
Have several ideas? Great! Feel free to fill out the form as many times as you'd like. And help us spread the word by sharing this form with friends and colleagues.
Make sure to get your ideas in by Jan. 19!
IRE is committed to providing a friendly, safe and welcoming environment for all, regardless of gender, ethnicity, sexual orientation, physical ability, age, appearance or religion. Please take a moment to read through the IRE Principles before making a pitch. Please, direct questions to conference@ire.org.