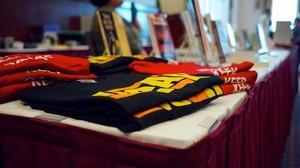 NICAR received some great designs for its annual T-shirt contest, and voting is now open!
Voting will stay open for about one week, ending Sunday, Feb. 10 at midnight (PST). The proposal with the most votes will be sold as a T-shirt at the upcoming CAR Conference, March 7-10 in Newport Beach.
The designer of the winning T-shirt gets a free shirt and $50 in the IRE Store.