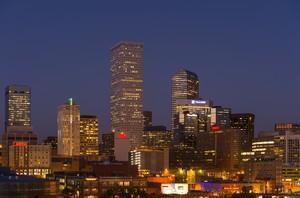 The 2016 CAR Conference begins this week. Below are a few bits of information to help you prepare for this great conference!
For the latest up-to-date information about panels, speakers and special events at the conference, please visit our conference page.
Hotel Information
The conference is taking place at the Denver Marriott City Center, 1701 California Street, Denver, CO 80202.
Thank you to Super Shuttle for offering a discount to conference attendees. Details on making reservations can be found here.
Registration
Registration opens Wednesday at 1 p.m. and will be open Thursday, Friday and Saturday on lower level 2 of the hotel.
Weather
It looks like Denver is going to see spring-like weather during the conference. See the 5-day forecast thanks to weatherchannel.com.
Wireless Internet during the conference
Stop by the registration desk or check the app for the wireless access code so you can access the complimentary Internet being offered throughout the meeting space during the CAR conference. In addition, attendees staying at the Denver Marriott City Center in the group block will receive complimentary basic wireless Internet in their guest room. When logging in from your room, you will need to accept the charges; the hotel will credit these prior to you checking out.
Have a question or need help in a session
Room monitors will be stationed in the hallways during sessions and will be happy to answer your questions. Additionally, if you need something, email IREhelp@ire.org and IRE staff will respond as quickly as possible.
Hands-on room classes
We have a big crowd this year, and it's exciting to have so many new faces. We've added a number of hands-on sessions, but seating is limited. So if there's a hands-on class you really want to take, plan on getting there early.
CAR Conference App
Don't forget to download the conference app before you leave for the conference. Have the latest schedule at your fingertips throughout the conference, check speaker bios, plan your own schedule, and keep up-to-date with any panel changes that happen. You also have the option to network with other attendees and complete session/panel evaluations directly from the app (you will also receive a daily email with the evaluation if you prefer to complete it that way). Please be sure to complete evaluations as these help us plan next year's conference.
Internet is not required for the app to work once it's downloaded, however, it is necessary to receive any updates that are sent out. Complimentary Internet will be available in the meeting space throughout the conference. The app is available for iOS, Android, Blackberry and web-enabled devices. Download the app.
Conference Addendums
Be sure to check the conference app (daily updates icon) or your email each day, where you will receive the conference addendum with any last minute changes. A few paper copies will also be available at the registration desk each morning.
Twitter/Student Blog
Use #NICAR16 during the conference and stop by the registration desk to see live tweets on the announcement monitor along with conference blogs. We've got a full team of bloggers and you can see their work online and in the conference app.
Social events/outside social events
Be sure to check out the list of special sessions, social events, and other activities that are taking place this week. Check out this full list here.
Contact IRE
We want everyone to have a great conference. If you have any concerns, run into any problems or need to contact a member of the IRE staff for any reason, we've set up several ways to reach us. Please remember that whether you're in a session, walking the hallway or hanging out at the bar, it's important to respect all of your fellow attendees. IRE and NICAR have long been known for our sense of community, and we should all be sure that everyone feels welcome.
Reach out by phone: 573-880-5473
Send a text: 573-880-5473
Send an email: IREhelp@ire.org
Complete the form
We thank you for your continued support and are looking forward to seeing you in Denver!