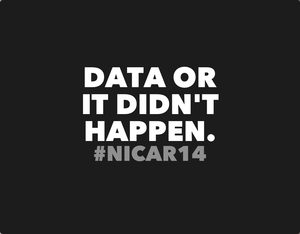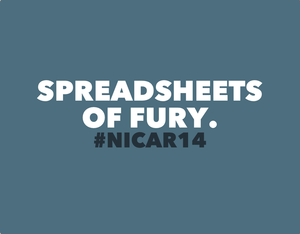 The votes are in and the 2014 NICAR T-shirt has been selected!
The winner is a black T-shirt with "DATA OR IT DIDN'T HAPPEN". The winning design comes from Jeremy Bowers of NPR.
Bower's design will be on sale at the 2014 CAR Conference in Baltimore and the IRE store. In addition, Jeremy will receive $50 to use in the IRE Store and a free T-shirt.
In second place is "NICAR!" from two-time defending champion Ben Welsh, Los Angeles Times, and in third place is Jeremy, again, with, "SPREADSHEETS OF FURY." Both will be on sale as stickers.