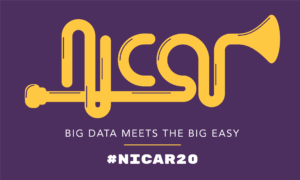 The votes are in and the 2020 NICAR T-shirt has been selected!
Jan Diehm won our annual contest. You'll be able to buy her design at the 2020 NICAR Conference in New Orleans. Any extra shirts will be available for purchase online in the IRE Store.
Thanks to everyone who entered designs and voted.