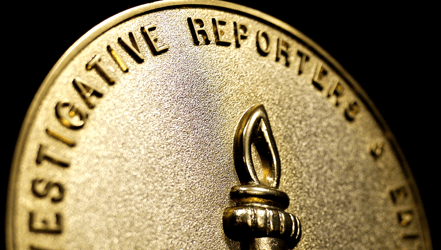 Investigations that exposed major abuses and wrongdoing by law enforcement agencies and the failure of government to protect society's most vulnerable members are among the work honored in the 2011 Investigative Reporters and Editors Awards.
Covering 15 categories across several media platforms and a range of market sizes, the IRE Awards recognize the most outstanding watchdog journalism of the year. The contest, which began in 1979, received over 430 entries this year.
"Despite devastating cutbacks across the news business, investigative reporting is alive and well, and really making a difference in our society," said Lea Thompson, contest committee co-chairwoman. "The judges not only saw superb digging, but also perseverance in the face of what often seemed insurmountable odds by large and small news organizations working in print, TV, radio and online."
Click here for a complete list of the winners and finalists in the 2011 IRE Awards. You can also read the official press release announcing this year's winners, here.