The IRE Conference offers an opportunity for in-depth, one-on-one coaching on investigative reporting. These private sessions allow attendees to seek advice on challenging stories or follow-up ideas. The deadline for the mentoring program has been extended. You must have registered for the conference and have signed up for a mentor by June 5.
IRE pairs those who signed up with a mentor, and contact information is provided to both mentors and those who want to be mentored. Mentors and mentees can then agree on a time and place to meet at the conference.
These sessions are not for job seekers; they are designed for teaching and sharing information. Mentees should bring examples of work and story ideas. (Note: IRE is unable to provide private access to audiovisual equipment for broadcast mentoring. Please make your own arrangements if your mentor agrees to review a work sample.)
Click to learn more about the program.
Register now for the 2013 IRE Mentoring Program.
The IRE mentoring program is sponsored by the Scripps Howard Foundation.
The Donald W. Reynolds National Center for Business Journalism will offer a free workshop from 2-5 p.m. on June 19 at the IRE Conference in San Antonio: Breaking Local Stories with Economic Data. Government data offer unparalleled opportunities to distinguish your reporting with trend stories about what's happening in your local economy.
Especially this year, with the release of the every-five-year Economic Census, journalists will have a unique opportunity to track changes in their local community from 2007 — before the recession — to 2012. Instructors Paul Overberg of USA Today and Jeannine Aversa, late of The AP, now with the U.S. Bureau of Economic Analysis, will provide you with a road map to finding and delivering at least 15 local enterprise stories from government economic data. Examples will be specific to the San Antonio region, but applicable anywhere. Sign up here for this free workshop.
Curious what else is at IRE 2013? Check out the schedule ...
The IRE Conference in San Antonio is quickly approaching. We have posted the
schedule today
, please check back frequently as some sessions may need to move to a new date or time slot. Speaker names will be posted soon.
Make your hotel reservations soon as the main hotel is close to capacity. We have secured an overflow block of rooms at the Residence Inn which is just a few blocks away. Details on making reservations can be found on our
lodging and travel page
. Discounted airport shuttle transportation information has recently been added and can also be found on the
lodging and travel page
.
Early registration
for the conference closes on June 5 – don't delay as you will save money by registering early.
The recent hacks of the Associated Press, CBS, and the Guardian's Twitter accounts have raised questions about the vulnerability of newsrooms and the real world effects wrought by hackers. After continued attacks by the Syrian Electronic Army, Twitter recommended on April 29th that organizations should take precautions to prepare for further hacks. NPR was also hacked by the Syrian Electronic Army. This year, Bloomberg News, The New York Times, The Wall Street Journal and the Washington Post also have reported being hacked.
So what can news organizations do to tighten up security? And how do journalists cover cybersecurity?
Mike Tigas, a 2013 Knight-Mozilla OpenNews Fellow at ProPublica, is in the process of creating a "Cybersecurity and Online Privacy" course geared towards journalists. Tigas believes simple security measures work well for individual users.
At IRE 2013
Learn how to protect your newsroom and how to cover hacking with two sessions in San Antonio:
Surveillance, privacy and hackers: An expert panel of journalists discusses how to cover these topics.
Threat modeling workshop: A half-day session devoted to making your newsroom more secure.
---
"The overall problem is that cybersecurity tactics are inconvenient, so they tend to be glossed over by the average person — but it's like an insurance policy in that it's there to save you from 'the big one'," he said. "For organizations, it gets a bit trickier since you often need to give keys to an "official" account to multiple people."
After the Associated Press account hack, the agency released a false tweet that the White House had been attacked. That false tweet caused a temporary dip in the U.S. stock market. Sean Sposito, a reporter for American Banker who has written about risks of password insecurities for businesses, said that the hacks are inevitable.
"It's about monitoring, realizing when something has gone wrong, and shutting it down," Sposito said.
When AP was hacked, other AP accounts tweeted that the account had been hacked within minutes, and the hacked account was quickly taken offline. Despite the speed with which Twitter responded to the problem, the social media company has received criticism for not having a two-step authentication process.
Dan Nguyen, Head of Data at Skift News, says two-step authentication is a great first step, but says he believes many organizations are already using a third-party service like HootSuite or TweetDeck to publish Tweets. These systems can go around two-step verification. "Some suggested that Twitter should be able to retroactively attach a note to each tweet that would make a note [of compromised tweets]," he says. While he says he believes that could be effective, it wouldn't replace better login procedures.
Sposito suggests high-profile businesses and organizations should try to establish a relationship with Twitter. Twitter is already preparing to reach out to journalists. Sposito also believes news organizations should use hacks as an opportunity to be transparent about security problems and the reporting process. He cites the New York Times' management of the email hacking scandal as an example.
Attacks of news organizations will continue, Sposito said, because hackers want to get attention. For that reason, the attacks themselves could even be considered flattering, Tigas said.
"While embarrassing, I'm not sure it necessarily affects the organization's brand in the long run," he said. "In a way, it's telling that the organization was big enough that an attacker would target them in the first place."
Meet with a book agent at this year's IRE Conference in San Antonio. Learn how to pitch your material and meet with a book agent to share your work during the designated time slot. What else shouldn't you miss at IRE 2013? The list is long. Check it out ...
Lawrence Wright, author of the Pulitzer Prize winning book "The Looming Tower" and the new book "Going Clear: Scientology, Hollywood, and the Prison of Belief", will be at the 2013 IRE Conference, appearing on a panel and also playing with his band, the Who Do Band, at IRE's closing reception on Saturday night. What else is happening at the IRE Conference that you don't want to miss? Click here to find out ...
We hope you've already made plans to join us at San Antonio's Riverwalk on June 20-23 at #IRE13 where for the first time in seven years, Investigative Reporters and Editors will bring its amazing annual conference back to Texas. https://www.ire.org/conferences/ire-2013.
The line-up already includes prominent Pulitzer-prize winners, like the bilingual bicultural team that brought you the Mexico Walmart investigation – Alejandra Xanic Van Bertrab and David Barstow, who published a joint investigation of corporate corruption in The New York Times. There will be legendary editors like Leonard Downie Jr. and ProPublica's Steve Engelberg, as well as many other of the biggest names in US investigative reporting and journalists from around the world who are flat out fabulous at explaining everything from how to use obscure documents to how to get the most juice out of interviews to cutting-edge computer-assisted reporting skills.
Inspiring Mexican investigative journalist Marcela Turati, a bloodcurdling storyteller and fierce advocate for press freedom, will be the keynoter.
You'll also find special Texas tracks with top writers and editors like Pulitzer Prize winner Larry Wright, author of The Looming Tower and of Going Clear, his new book on the Scientologists; Jake Silverstein and Mimi Swartz of Texas Monthly; Evan Smith of Texas Tribune; George Getschow, a former WSJ editor and writer who runs the Mayborn Literary Nonfiction Conference; John Burnett of NPR as well as Lone Star literary agents who regularly help reporters turn their stories into books and movies. Alfredo Corchado and Doug Swanson, both of the Dallas Morning News, will be there to talk about their new books too.
The line-up includes performances by Texas writers' bands – including WhoDo featuring NPR's Burnett and Wright, the Pulitzer winner on keyboards, as well as the Krayolas, the self-described "garage rock legends" from San Antonio, which includes lead vocalist and chief songwriter Hector Saldaña, a staff member at the San Antonio Express-News. We'll have mariachis too.
Conference hosts include: The Houston Chronicle and the San Antonio Express-News and the Dallas Morning News/Belo. Yes, we're all joining forces to back IRE.
We hope as many of you as possible will take advantage of IRE –TX. Make your reservations now before the hotel fills up.
See you on the Riverwalk–
Lise Olsen and Mc Nelly Torres, IRE-Texas Committee Co-chairs.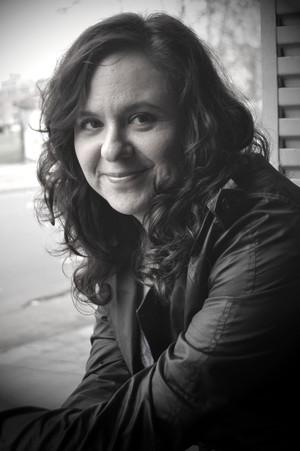 Make your plans now to join us in San Antonio for the 2013 Investigative Reporters and Editors Conference.
Check out the list of panels and sessions -- this isn't everything, just a sampling of what you'll be able to dig into when we gather from June 20-23.
Keynote speaker Marcela Turati will detail the dangers journalists face in Mexico. We'll showcase sports investigations with help from Deadspin, The Washington Post's Sally Jenkins and more. And in dozens of panels and hands-on sessions, you'll be armed with the tools, tips and strategies you need to tackle all kinds of topics, for everything from breaking news and quick-turn stories to in-depth projects. On Sunday morning, learn about the risks you face in networks and online, and how to protect yourself and your computer during an interactive threat modeling workshop in addition to a few other panels.
Journalists who worked on the biggest investigations of the past year will tell you how they did their work, including David Barstow of The New York Times; Lawrence Wright, author of "The Looming Towers" and a new book on Scientology; Mark Fainaru-Wada and Steve Fainaru of ESPN; Mimi Swartz of Texas Monthly; Paul Radu of the Organized Crime and Corruption Reporting Project in Eastern Europe; Brian Ross of ABC News; Alfredo Corchado of the Dallas Morning News' Mexico Bureau; and many, many more.
Visit the main conference page...
By Mikel Schaefer
WVUE-TV New Orleans
Following the conclusion of the Boston IRE Conference, I felt compelled to share my experience as an IRE Conference first-timer, especially since I was a fairly rare species at the event. Unlike most attending the three-day conference, I was not an investigative reporter, but one of a handful of television news directors. Of the nearly 1,200 who attended, only several of us charged with running television news rooms were there. In these days of shrinking budgets, departments and employees, coupled with the increasing demand on our time, all I could think was I understand why others in my position have to miss out, but what a shame.
All journalists need to develop and grow. Most of the development happens on the job, or on our own time, squeezed in between our professions and family lives. It's clear we don't have enough time for professional development. Most of us managers not only have to "feed the beast," but hopefully impart our years of experience and wisdom to our staffs. We all know how difficult it is to do this; often our staffs don't get the teaching and coaching we all would like to give and get.
I was invited to speak on a panel. This puzzled and humbled me because I sat there thinking, "What in the heck can I share with any of these investigative reporters?" I've done just about every job you can imagine in a TV station, but my experience with investigating reporting is not something I would have considered IRE-panel worthy. Especially since I was sharing the panel with KNTV Assistant News Director Matt Goldberg, who's spent years as an investigative producer.
I didn't know what to expect at the conference, but I quickly found out it was more than I could have expected. What was evident from the first moment of the first panel was this would not be a conference of fun and frivolity but one of reflection and discovery. There was a genuine thirst by attendees to soak up as much knowledge as possible in dozens of panels crammed into three days. Hundreds of the smartest, hardest-working journalists floated in and out of conference rooms, sharing­ – that's right, sharing with each other – years of experience from some of the best in the business.
The range of topics included mind-numbing training for reporters to learn the latest advancements in CAR to in-depth discussions of how to cover government pensions, poverty or the police. All of this represented across the journalistic spectrum, from the most experienced in print like The Wall Street Journal and The New York Times to non-profit outfits like California Watch to television stations KNTV in San Francisco and WRC-TV in Washington, D.C. They all broke down some of their most important work, how they acquired stories and the minutiae of finding the deeply buried facts. All of this was incredibly invaluable insight to be used in not only investigative work but every day news gathering.
Some of the most important and fascinating journalism on the planet is being produced by investigative journalists. These stories form the backbone of what all of us aspire to achieve, making a difference for our viewers and readers, whether it be on TV, newspaper, mobile or the web. So many of the investigators are doing multiplatform work. It's healthy and inspiring, and the masses are eating it up. It's our future and at IRE it is on display in as straightforward but as grand a fashion as is being produced today.
We need to cultivate investigative journalism, support it financially and grow it because of this simple fact: It matters. We need to take up the fight with the managers who make the financial decisions and show them the true value of the investigative report. Done correctly, you change government and people's lives, and maybe even save lives. That's not preachy, drink-the-Kool-Aid propaganda – it's a fact. What's more valuable than that in the profession we have chosen?
Is the fight hard? Absolutely. Is it impossible? For many of us, it seems that way. Should it be ignored? Not if you have any real sense of journalistic integrity and purpose. I don't judge those who get shut down, but I do question those who give up or don't recognize it. We all need ratings, but dumbing down news coverage is not a recipe for success. It's a recipe for stagnation and the status quo, especially for those who bilk the system for their own personal gain.
How shocked are we when we hear about a constable accused of letting his employees falsify time sheets and taking charity money for himself like KTRK- TV's Wayne Dolcefino detailed in his gripping IRE-Medal-winning investigation? Not at all, but why would we allow ourselves to not pursue these people, who are in nearly every one of our backyards, thinking they can get away with it because no one is looking? IRE is that resource, that entity that strives every day to help produce these stories. The conference is the gathering, or as I heard someone say, "the church," where investigators seek more tools to help bring these stories to life.
The barriers are breaking down between all of us as we migrate to a multimedia world. The days of print vs. TV is gone, guys, it's out of here. You can fight it, but you will not win. I have always found it fascinating how print and TV journalists portray themselves at odds and put walls between each other as if we are combatants instead of comrades in search of the truth. The more time we spend with each other, the more we learn from each other.
IRE makes this happen as well, breaking down those walls and creating the avenues where we can learn from each other and produce more stories that make our communities stronger, better and wiser. I know we live in an environment where it's tough for more TV news directors to come to the IRE Conference and take a closer look at how dedicated journalists take on the biggest and baddest and take down the biggest and baddest.
As for my panel, which was about developing an investigative culture in the newsroom, I think I represented fairly well and thoroughly enjoyed sharing the experience with Matt. I spoke about my experience in building that culture in our newsroom. We started an investigative unit, a consumer investigative unit and partnered with a non-profit investigative unit. This institutional change helped us produce important and unique content. I was humbled by the reactions I received when people realized I was a news director, and how appreciative they were of my being there and participating in something they work so hard on and feel so passionate about. I realized I knew a bit more than I thought, but I learned so much as well. This will make me a better news manager. I assure you, news directors who have never attended IRE, especially those who value investigative reporting, it will be a rich and rewarding experience and one of the best investments you can make for yourself and your newsroom.
Mikel Schaefer is a news director at WVUE-TV Fox 8 New Orleans.
By Châu Mai
@maingocchau
After spending weeks, months or even years to do an investigation, you want to write an interesting story that makes readers really want to read it.
"Your goal is to pull people in and your second goal is to keep them there," Seattle Times investisgative reporter Ken Armstrong said.
He and Steve Fainaru, a senior writer with ESPN's investigative and enterprise unit, shared their experience and tips in "Writing the investigative story."
Fainaru, a 2008 Pulitzer Prize winner for International Reporting, said the main thing he learned from covering private security contractors in Iraq was to take the time to exhaustively outline the story with as much detail as possible.
"Outlines help define what you want to say, and where you want to say it," he said. "The more extensive, the better."
Armstrong, who won the 2012 Pulitzer Prize for investigate reporting, said if circumstances allow, write a story not an exposé and create suspense. He used the story "Two cops, an ax and many questions on Bainbridge" he wrote with Jonathan Martin, The Seattle Times, as an example.
It is about the death of a mentally ill man killed by police when police came to his house to see if he was okay.
Instead of writing it as a hard news story, he and Martin chose to introduce readers to all people related and their backgrounds.
Armstrong said by doing these things, they put two trains on the same track and they were heading towards each other. That left readers wanting to see how events unfolded, how the ax was to be used.
He also recommended using dialogue. Try to avoid bullets and formula, and sometimes using the pronoun "we" to "build a relationship with readers. You let them know that you have a shared interest," he said.
When approaching the story, he suggested to inform a debate not describe it because "you want to get to where the truth lies."
If you want to reach a bold conclusion after doing all that reporting, state it boldly.
"Don't tiptoe," Armstrong said. "You are doing readers a favor not giving any doubt about what the reporting has found."
The five-time IRE winner also talked about one of the biggest challenges in writing an investigative story, which is "the goal to be transparent and what information we're replying upon with the statement we are making."
The problem is that attributions are getting in the way of the story and really kill the narrative. Armstrong recommended remove attributions from the narrative, and park them some place where people can find them.
Avoid letting the story dense with data and numbers, he said.
To improve his investigative writing skill, Armstrong's tip was to try hard to write different kinds of stories such as profiles, feature stories, long-form narratives, books and fiction. He said this can help you avoid the trap of casting people in simplistic roles: villain or victim.
"All of those kills you are developing will come into play when you are writing your next investigative story," he said. "Don't limit yourself to investigative stories."
Châu Mai is a graduate student at Emerson College Department of Journalism.