Executives and employees of the troubled Veterans Affairs health system enjoyed over $100 million in bonuses, according to the Asbury Park Press.
The federal government warned the VA in the past about the growing issue of excessive patient wait times and its detrimental effect on the health care system. Still, VA executives and employees received $108.7 million in bonuses over the course of three years.
Since 2005 more than a dozen reports have been released showing the negative impact of patient wait times at both the national and local levels. The VA said more than 57,000 veterans waited 90 days before seeing a doctor.
​Lawmakers in the House of Representatives Tuesday unanimously passed a measure that will suspend VA bonuses until 2016. Decorated war veteran Eric Shinseki resigned as Secretary of Veterans Affairs after the outbreak of this information, and the agency put a hold on employee bonuses for 2014.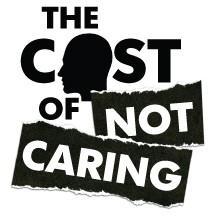 States have been reducing hospital beds for decades, because of insurance pressures as well as a desire to provide more care outside institutions, USA TODAY reports.
Tight budgets during the recession forced some of the most devastating cuts in recent memory, says Robert Glover, executive director of the National Association of State Mental Health Program Directors. States cut $5 billion in mental health services from 2009 to 2012. In the same period, the country eliminated at least 4,500 public psychiatric hospital beds — nearly 10% of the total supply, he says.
The result is that, all too often, people with mental illness get no care at all.
In a series of stories in the coming months, USA TODAY will explore the human and financial costs that the country pays for not caring more about the 10 million Americans with serious mental illness.
Read the full story here.
A Seattle Times investigation has found that people like Gregory Benson are now released on technicalities from King County hospitals — without treatment or monitoring — on average every other day.
During a recent 10-week period, at least 35 people deemed by the county to be imminent threats to themselves or others were released after an evaluator did not show up in time — more than 5 percent of the caseload in that period, according to data collected by prosecutors at the request of The Times.
At that rate, 182 severely mentally ill people will be dumped out of the system this year.
Read the full story from The Seattle Times here.
The question of whether to pay for storage of a baby's cord blood is now routinely asked of expectant parents in obstetrician offices and hospital delivery rooms. Many states have passed laws requiring that doctors tell expectant parents their options for cord blood: discard it; bank it privately; or donate it to a public bank, which like a blood or organ bank helps people in need. The harvesting and storage of stem cells from the blood of umbilical cords has surged in the past decade to a $4 billion global industry.
But a Wall Street Journal analysis of government inspections and a review of lawsuits in the U.S. found problems in the loosely regulated cord-blood-banking business, including dirty storage conditions, leaky blood samples and firms going out of business.
Read the full story here.
Reports of scheduled ER visits raised a concern internally that some cardiologists might be using the emergency department to get the costs of uninsured patients' procedures covered, according to hospital correspondence. In some cases, the government's Medicaid program and private insurers will pay for procedures done via an emergency-room visit that wouldn't be covered otherwise, Bloomberg News reports.
According to the Milwaukee Journal Sentinel, South Carolina "ranks among the worst in the nation as to how quickly hospitals send babies' blood samples to state labs for testing of rare but deadly genetic disorders."
"Federally backed guidelines recommend blood samples take no more than three days to arrive at labs for testing, as children with these genetic disorders can die or become extremely ill just a few days after birth. Last year, only a quarter of newborn screening samples in South Carolina arrived at the lab within three days of collection."
The story is part of the paper's "Deadly Delays" series, which investigated processing failures in newborn screening programs.
Ellen Gabler, an investigative reporter and assistant editor at the Milwaukee Journal Sentinel, wrote about the project for our Transparency Watch blog. To go behind the story, check out the Google+ Hangout IRE hosted on the series.
Mizzou did not pursue alleged assault | ESPN
The University of Missouri did not investigate or tell law enforcement officials about an alleged rape, possibly by one or more members of its football team, despite administrators finding out about the alleged 2010 incident more than a year ago, an "Outside the Lines" investigation has found. The alleged victim, a member of the swim team, committed suicide in 2011.
Mass. spent millions on secret settlements | The Boston Globe
For years, the state has used confidential settlement and severance deals to make embarrassing problems go away, often requiring workers to promise to keep the payments secret and avoid saying anything critical about the agencies. When the Globe first asked for copies of all the pacts worth at least $10,000 statewide, it took a four-year legal fight to obtain the names of workers who received the money.
Free game tickets, hot concert seats: The politics of higher education in Missouri | The St. Louis Post-Dispatch
Missouri's public universities have spent almost a million dollars since 2011 on contracts with professional lobbyists to represent their interests in Jefferson City — while plying state legislators with tens of thousands of dollars more in free meals, sports outings, concert tickets and other perks.
Consumers With Canceled Insurance Plans Shifted to New Ones Without Their Permission | ProPublica
The California Department of Insurance said it is exploring whether any laws were broken when insurance companies withdrew money from consumers' accounts for plans they didn't select.
Data breach likely will happen to you | The Atlanta Journal-Constitution
Most people and companies use anti-virus software, but it only guards against threats it recognizes, and the bad guys are constantly tweaking their weapons to circumvent such protections. Adding as little as a few lines of code will evade most anti-virus programs.
Patients' deadly surgery wait as toll soars | The Herald Sun, Melbourne, Australia
More than 840 people - 16 a week - died waiting for surgery in Victoria in the past year. The revelation comes as the length of time patients spend on elective surgery waiting lists continues to grow
Charity Checker | The Tampa Bay Times and The Center for Investigative Reporting
The Tampa Bay Times, in partnership with The Center for Investigative Reporting, has built an online tool to make charity research a little easier. Our "Charity Checker" website, for the first time, aggregates the ratings and reviews already offered by several of the nation's most prominent watchdog organizations. With a simple search, you can see their results, all in one place, then click through to dig deeper into a charity through GuideStar, Charity Navigator, GreatNonprofits and the Better Business Bureau. The idea for Charity Checker grew out of our reporting on America's Worst Charities, a yearlong investigation into charities that have chronically steered most of their donations to for-profit telemarketers. The full series can be found here: www.cironline.org/americasworstcharities or tampabay.com/charity.
More than 840 people - 16 a week - died waiting for surgery in Victoria in the past year. The revelation comes as the length of time patients spend on elective surgery waiting lists continues to grow
"A USA TODAY examination finds that MRSA infections, particularly outside of health care facilities, are much more common than government statistics suggest. They sicken hundreds of thousands of Americans each year in various ways, from minor skin boils to deadly pneumonia, claiming upward of 20,000 lives. The inability to detect or track cases is confounding efforts by public health officials to develop prevention strategies and keep the bacteria from threatening vast new swaths of the population."
"Despite the "urgent medical correction letter" posted at FDA.gov a trainer for B. Braun, the German manufacturer that produced the recalled morphine drip machine, came to the Seattle VA to teach nurses how to use the machine. According to the nurses, the trainer told them that a correction was coming soon for the device's breakable plastic clip, but it was safe to use the machines until they were repaired."