Thousands of Ohio's most vulnerable residents are trapped in a system that was created to protect them but instead allows unscrupulous guardians to rob them of their freedom, dignity and money. Even judges who oversee the system acknowledge that it is broken, that it has ripped apart families, rendered the mentally ill voiceless, and left some elderly Ohioans dying penniless in nursing homes, a yearlong Columbus Dispatch investigation found.
Children under guardianship are all but forgotten. Adults without an estate are virtually ignored. And those who aren't really mentally incompetent find it nearly impossible to end a guardianship. The 5-day series, which concludes May 22, has prompted criminal investigations by the Franklin County Prosecutor and Ohio Attorney General Mike DeWine.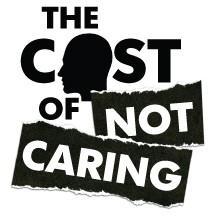 States have been reducing hospital beds for decades, because of insurance pressures as well as a desire to provide more care outside institutions, USA TODAY reports.
Tight budgets during the recession forced some of the most devastating cuts in recent memory, says Robert Glover, executive director of the National Association of State Mental Health Program Directors. States cut $5 billion in mental health services from 2009 to 2012. In the same period, the country eliminated at least 4,500 public psychiatric hospital beds — nearly 10% of the total supply, he says.
The result is that, all too often, people with mental illness get no care at all.
In a series of stories in the coming months, USA TODAY will explore the human and financial costs that the country pays for not caring more about the 10 million Americans with serious mental illness.
Read the full story here.
A Seattle Times investigation has found that people like Gregory Benson are now released on technicalities from King County hospitals — without treatment or monitoring — on average every other day.
During a recent 10-week period, at least 35 people deemed by the county to be imminent threats to themselves or others were released after an evaluator did not show up in time — more than 5 percent of the caseload in that period, according to data collected by prosecutors at the request of The Times.
At that rate, 182 severely mentally ill people will be dumped out of the system this year.
Read the full story from The Seattle Times here.
But what happened in Apartment 433 was more than just another murder.
It was a window into today's mental health care: a system as dysfunctional as the clients it serves. So gutted it has little power to put away even the most dangerous for any real length of time – and almost nowhere to keep them, even if it could.
Last year's tragedy in Sen. Creigh Deeds' family inspired at least 60 mental health bills in the General Assembly.
Nothing emerged that will keep anyone any safer from someone like Bruce Williams.
A class-action lawsuit could soon change the way an estimated 3,500 inmates with severe mental illnesses are treated in South Carolina's prison system.
The case exposed numerous stories of mentally ill inmates being gassed, locked in solitary confinement for years at a time, denied effective treatment and caged naked, alone and cold in makeshift crisis cells littered with rotten food, feces and other filth. Prison officials have argued that these were extreme "outlier" cases, troubling but anecdotal evidence that wasn't representative of the system as a whole.
More than 300 people banned from owning guns were able to buy them last year because the state police were overwhelmed with background check requests, police said Wednesday.
People with histories of mental illness or convictions for violent misdemeanors, felons and fugitives were able to obtain and keep guns for three months or longer before state police reviewed the sales, according to records released by request to The Baltimore Sun.
In the decade after 9/11, the U.S. Department of Veterans Affairs paid $200 million to nearly 1,000 families in wrongful death cases, according to VA data obtained by The Center for Investigative Reporting.
In that time, CIR found the agency made wrongful death payments to nearly 1,000 grieving families, ranging from decorated Iraq War veterans who shot or hanged themselves after being turned away from mental health treatment, to Vietnam veterans whose cancerous tumors were identified but allowed to grow, to missed diagnoses, botched surgeries and fatal neglect of elderly veterans.
Read the story and view the interactive map.
Gene Vela was supposed to graduate in May with a master's degree in global policy studies. It would have been a milestone for Vela, who was among the first U.S. Marines involved in the initial invasion of Iraq.
Vela, 30, battled post-traumatic stress disorder in the Marines and after leaving the military, and his struggles have included run-ins with Austin police — for driving while intoxicated, among other interactions.
Before he turned 21, Blaec Lammers had seen the inside of mental health facilities at least seven times.
One of those visits stemmed from following an employee for two hours at the Bolivar Wal-Mart wearing a Halloween mask and wielding a butcher knife.
None of that stopped that same supercenter from selling the 20-year-old a pair of AR-15-style, semi-automatic rifles in November 2012. Lammers was not in the National Instant Criminal Background Check System deployed to deny the wrong people access to firearms.
Craig Russell Wishnick is one of 238 residents of Dutchess and Ulster counties to die by suicide in the five years ending in 2011, 73 more than in the five years ending in 2003, according to a Poughkeepsie Journal analysis of death certificates over a 13-year period. That is an increase in harder-hit Dutchess of 62 percent and the first hike in the county rate after a quarter-century of steady and solid decline.